What delights are on offer TV wise this Wednesday night? Doug Lambert aims to find out in Telly Today for February 6th.

Pure, 10pm, Channel 4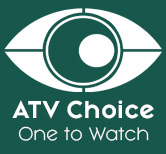 The latest comedy-drama from Channel 4 returns tonight with episode two in the six-part series. Pure is based on Rose Cartwright's acclaimed memoir, starring Charly Clive as 24-year-old Marnie, who's been plagued by disturbing sexual thoughts for as long as she can remember.
Her mind is XXX-rated and intrusive thoughts pile up inside her head. She is caught in the grip of an excruciating form of obsessive-compulsive disorder – nicknamed 'pure O' – where her obsessions take the form of intrusive sexual thoughts, and the compulsions are unseen mental rituals that deeply affect her daily life.
In episode two, Marnie hits another dead end when she goes to a sex addicts meeting, but it still doesn't explain what's wrong with her. Things start to look up when she finds an unexpected kindred spirit in recovering porn addict Charlie (Joe Cole), and gets closer to Amber (Niamh Algar) and Joe (Anthony Welsh) after she talks herself into a job opportunity at Ethel magazine.

Behind Closed Doors, 9pm, BBC Two
It's hard-hitting Beeb at its best tonight as award-winning filmmaker Anna Hall follows children and their families as they go through the emotional aftermath of domestic violence. Shot over the course of three years, and working with local charities in Oxfordshire, Oxfordshire County Council and Thames Valley Police, the film has unprecedented access to children who have all witnessed or experienced domestic violence, meeting senior social workers to help understand how children are affected by domestic abuse.
One in five children in the UK has lived with an adult who was or is a victim of domestic violence. 750,000 children each year see or suffer abuse which affects them forever. This documentary brings us the stories of thirteen year-old Zara grew up in a violent home. Eight year-old Ollie who saw his mum being attacked by her boyfriend, slamming her head in a door. Fourteen year-old Kirstie's mum, Natalie, was subject to violence and coercive control by her partner for ten years.
Das Boot, 9pm, Sky Atlantic

Sky Germany presents the serialised sequel to one of the most acclaimed war films of all time.
Set in the autumn of 1942, the Allies have cracked the Enigma code, signalling the end of the U-boats' dominance at sea, and increased levels of resistance in previous safe
havens such as La Rochelle has made mainland Europe dangerous and unpredictable. Even as the tide increasingly turns against the German war machine, the young crew of U-boat U-612 prepare for their maiden voyage.
New Captain Klaus Hoffman, following in the footsteps of his famous father, takes the helm. However, tensions simmer between him and members of the crew who feel passed over. Meanwhile, back at the base new translator Simone Strasser begins work, while her brother Frank serves on U-612. As the ship departs, Frank asks a favour of her – one that places him under suspicion.
When Demolitions Go Wrong, 8.30pm, Channel 5
The second episode in this four-part series takes a look at those months of planning to raze to the ground a structure goes, well, tits up.
With space at a premium in many towns and cities across the world every year hundreds of unwanted buildings are torn down to make way for something else. This documentary looks at the mishaps of demolition and infamous destruction disasters.
With a mixture of eye-witness accounts, footage recorded at the scene and expert analysis the stories are told of buildings and structures that refused to go out quietly or to plan before they vanished forever.
Shipwrecked, 9pm, E4
On Shark Island there's a team meeting that leaves Emma furious with Sam. New arrivals Patrick and Courtney turn up, and Freja takes a shine to the new man on the island. But will the tribal tension on Shark Island be too much for the new arrivals?
When they move to Tigers, the tribe impress them with their laid back, fun vibe. After discovering the Tigers stole their ball, Sharks Kush and Freja make a secret trip across the lagoon. But after getting caught they are forced to spend a night on the island. Will the Tigers' charm tempt them to ditch their tribe? And as Duel Week continues with the 'Sun Lounger Challenge', who will be putting their feet up and who will be sent packing?

Station 19, 10pm, Sky Witness

Shonda Rhimes' hit firefighting drama returns tonight with the first episode of the seventeen-part series. The opening edition in this the second series is entitled No Recovery.
Following the first season's explosive cliffhanger ending, the fate of several crew members remains unknown. As they continue to battle the inferno in the skyscraper, injured members of the team are taken to Grey Sloan hospital to receive medical help from some familiar faces.
Meanwhile, as a new firefighter with a shady past arrives, the future of the station has never been more uncertain.

It's sea drama with Das Boot at 9pm on Sky Atlantic with a double-bill of this new series.