Doug Lambert picks some Telly highlights for Thursday February 7th.

The Cruise: Shanghai to Sydney, 8.30pm, ITV, STV and UTV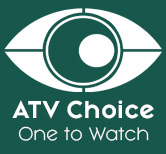 The Cruise ends its journey tonight with the final episode in this six-part documentary series which has seen cameras on board the Majestic Princess – the biggest, newest and most luxurious ship in the fleet – as it travelled through Asia, Australia and New Zealand – following the lives of almost 5,000 passengers and crew.
Passengers are expecting the holiday of a lifetime, but the captain and 1,500 crew have their work cut out facing the navigational challenges of chaotic harbours teeming with boats, perilously low bridges and the highly unpredictable typhoon season weather – as well as surviving a legendary party to mark crossing the equator.
Captain Dino faces his toughest navigational challenge yet as he attempts to dock Majestic Princess in the art deco port of Napier for the very first time. If he succeeds he'll make history – she'll be the largest conventional cruise ship to ever dock there.
American piano bar singer Tonya Scott has just one week to prepare for her first ever one-woman show. She has big ambitions of leaving the bar for the big stage on board and is given a trial gig to see if she has what it takes. But when she goes to see guest performers British operatic duo Divalicious for advice they're shocked about what she's trying to pull off and her own choreographer tells her she must scale it down with just days to go – she has to have a rapid rethink of her whole set.
Plus, there's a special breed of guest on board – the Cruise Critics.  Regularly reviewing all aspects of cruise life from entertainment to room service, critic Claudia from Arizona focuses her laser-like gaze on the breakfast buffet – and she'll be taking her frank feedback right to the top. Kids Club Host Gwen pulls out all the stops to entertain kids while parents get some downtime. And hotel Services Engineer Scott puts his busy schedule aside as the cruise comes to an end in Sydney and the iconic harbour puts on a spectacular welcome for Majestic Princess. 

Flirty Dancing, 10pm, Channel 4
In the final programme of the series, Ashley Banjo helps 25-year-old dance teacher Daniel, from Bath. Although confident enough to dance in front of 1000 people, when it comes to dating, Daniel is lost for words.
Ashley matches Daniel with media student Tatijana (21) from St Albans, who has never been in a relationship and struggles to get further than a second date. They meet at an intimate London bar.
Next up are physiotherapy student Rayna (21), from Portsmouth, and trainee firefighter Jay (25), from Manchester. Rayna describes her love life as 'non-existent' but her friends describe her as 'quite picky.' She's on the hunt for a man with a six pack.
Jay wears his heart on his sleeve and describes his main loves as 'women, the gym and food'.
Bargain- Loving Brits In The Sun, 8pm, Channel 5
Episode five, of this eight-part run, sees Channel 5 head once more to the Costa del Sol to meet more of the fun characters who have swapped everyday life in old Blighty for fun in the sun, as well as those ex-pat business owners hoping to make a living in a warmer climate.
Tonight larger than life Cockney, and former pub landlord, Victor has spent the last 18-years living in his motorhome – and ten of those in the campsite near Cabopino. His beloved motorhome has seen him through tough times as well as the highest highs. However repair costs could see him forced to give-up his much-loved abode.
Elsewhere a former tree surgeon turned radio station owner, newspaper operator and local charity figurehead, Gary, is often found along with his volunteers helping out Brits and other locals in need of assistance. In this edition we discover Gary organising a very British Cake-Off.
Finally we're slipping on some sequins, and shiney shoes as we go dancing with performance teacher Colin. He swapped Britain for the glitz of Marbella and the lure of the dancefloor. His dance classes went from something to do on a Wednesday night – to the only thing to do on a Wednesday night.
The Directors – John Ford, 8pm, Sky Arts
If you fancy something high-brow then its as usual Sky Arts that offers something a little more than 'z-list star' Gemma Collins falling on her Essex-made moosh. Yes forget the talentless attention-seekers and celebrate someone worthwhile: Director John Ford.
Ford was the director of over 140 films in a career that spanned five decades, The Directors profiles one of the most influential and important filmmakers of all time in this the third episode of the ten-part series.
Ford's record of four Academy Awards for Best Director still stands today. Yet despite being perhaps best known today for his iconic Westerns such as The Searchers, his contemporaries failed to recognise their artistic merit at the time, with only Stagecoach receiving an award nomination.
Nonetheless, he achieved success and acclaim with literary adaptations such as The Grapes of Wrath, and Orson Wells and Ingmar Bergman would go on to refer to him as the best director in the world.
Shipwrecked, 9pm, E4
On Shark Island there's a team meeting that leaves Emma furious with Sam. New arrivals Patrick and Courtney turn up, and Freja takes a shine to the new man on the island. But will the tribal tension on Shark Island be too much for the new arrivals?
When they move to Tigers, the tribe impress them with their laid back, fun vibe. After discovering the Tigers stole their ball, Sharks Kush and Freja make a secret trip across the lagoon. But after getting caught they are forced to spend a night on the island. Will the Tigers' charm tempt them to ditch their tribe? And as Duel Week continues with the 'Sun Lounger Challenge', who will be putting their feet up and who will be sent packing?
The Vicar Of Dibley, 8pm, Gold

Okay, its obviously a repeat. But with ITV turning its back on sitcom production – which is a great shame – especially as they self-note Birds of a Feather was popular with audiences, it may be a case that all we'll be left with is Mrs Browns Boys annual specials and UKTV's Gold channel's repeats.
So let's enjoy the classics with Dawn French as the joyful Vicar Geraldine Grainger. In this edition down in Dibley Village Alice and Hugo's baby is christened. The godparents are chosen, the Bishop of Mulberry officiates, and David asks Geraldine to marry him. She consents to his proposal – until sense prevails.
The episode guest stars Sean Bean.

ITV takes to crusing for the final time in the series, tonight at 8.30pm