The final Telly Today of the week picks this evenings best on the box with Doug Lambert for Friday February 8th.

Rob and Romesh VS, 9pm, Sky One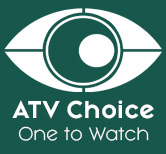 In this the third episode of the six part series Rob Beckett and Romesh Ranganathan go on a mission to learn all about the world of fashion in a an edition aptly entitled 'Fashion'.

As two men in their 30's who are more concerned with covering up their man boobs than this season's must-have garment, it's fair to say that fashion is not their area of expertise.
The boys begin their adventure by meeting the most famous male model in the world David Gandy, asking him for tips on how to model. They then take their place amongst the fashionistas on the front row of a catwalk show, before finally heading out to New York Fashion Week to see if they can get a job walking on a real-life runway.

The Defiant Ones, 10pm, BBC Four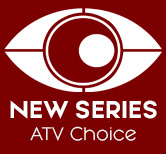 The Defiant Ones comes to BBC Four as a six-part series. Years before they brokered one of the biggest deals in music history – the 2015 sale of Beats Electronics to Apple for $3 billion – Dr. Dre and Jimmy Iovine navigated very different environments towards destinies that would, ultimately and improbably, bring them together.
In this first episode, their stories are explored. Dr. Dre's began in Compton, where his fascination with dance music, DJ innovations and sound brought him into contact with Eazy-E, Ice Cube, DJ Yella and MC Ren. Together, they would become the core of the 1980s gangsta-rap supergroup N.W.A.
A native of Red Hook, Brooklyn, Jimmy Iovine talks about gravitating to music following an indifferent academic career, with a determination to avoid continuing in the family business as a longshoreman. Jimmy discusses getting a job answering phones in recording studios, and through a combination of hard work and old-fashioned luck, connected with artists like John Lennon, Patti Smith and Bruce Springsteen.
Directly following episode one BBC Four viewers can see the second episode at 10.45pm. In this edition Jimmy Iovine's reputation as a fearless, talented and indefatigable producer is explored, and how he reached the West Coast, following a successful collaboration with Patti Smith..
Grantchester, 9pm, ITV, UTV and STV
Grantchester starring Robson Green and James Norton, and new cast member Tom Brittney returns tonight for its fifth edition – of six –  in this the period drama's fourth series. James Norton, who plays the charismatic, jazz-loving clergyman, Sidney Chambers, said farewell during the series as Clergyman Will Davenport, played by Tom Brittney, becomes DI Geordie Keating's new crime-solving partner in 1950s Grantchester.
Will is settling into the new routines of his life in Grantchester: sermons and services in the church, working the punch bag at the gym, and suffering sniping comments from Leonard in the vicarage. But then an unexpected phone call summons Will back home, and he asks Geordie for his help: Will's father has got himself into some trouble. It's a chance for Geordie to discover where Will really comes from, and it's not what he expected, taking him into a very unfamiliar – and unfriendly – world. 
Will hasn't been home in a while, running from a past he wants to forget. But you can't outrun it forever, and when one vicious beating leads to a grisly murder at a sprawling ancestral home, scandal threatens to engulf the Davenport Family, and life will never be the same for Will again.
8 Out of 10 Cats Does Countdown, 9pm, Channel 4
Jimmy Carr returns to host the fifth episode in this, amazingly the seventeenth series of 8 Out of 10 Cats Does Countdown. Who would have thought back in the 1980s the afternoon tweet fest of Richard Whiteley and Carol Vorderman with their naff clothes and tragic jokes could be transformed into something as funny and with-it as this?

Sean Lock and Michelle Wolf take on Jon Richardson and Rob Beckett in the classic words and numbers quiz. Spencer Jones joins Susie Dent in Dictionary Corner, while maths whizz Rachel Riley looks after the numbers.
Music Icons, 8.30pm, Sky Arts
It's our regular high-brow highlight listings and tonight its once again over on Sky Arts.
From bursting into the public consciousness with their performance at Woodstock to scoring the final Billboard number one hit of the nineties with "Smooth", this is the
story of Latin-American rock supremoes Santana, led by the inimitable Carlos Santana. Formed in San Francisco, California, in 1966 by Mexican-American guitarist Carlos Santana the band came to public attention with their performance of "Soul Sacrifice" at Woodstock in 1969. This exposure helped propel their first album, also named Santana, into a hit, followed in the next two years by Abraxas and Santana III. Lineup changes were common. Carlos Santana's increasing involvement with guru Sri Chinmoy took the band into more esoteric music, though it never lost its Latin influence.
In 1998, the band Santana was inducted into the Rock and Roll Hall of Fame while in 2013, Santana announced a reunion of the classic line-up for a new album, Santana IV.
Do The Right Thing, 7pm, Channel 5

We all know its basically That's Life! in new clothes, and this series has seen the link to the old Sunday night Beeb consumer programme even more linked by the welcome arrival of Esther Rantzen.
Hosted by Eamonn Holmes and Ruth Langsford, Rantzen joins the pair along with Michael Underwood to bring Channel 5 viewers a mix of consumer issues and entertainment because well, That's Life!
From the sublime to the ridiculous the show shines a spotlight on social injustice, reports on companies that are worthy of complaints and celebrating people who make a real difference to others. There's also laugh-out-loud moments of fun. We just don't know why Channel 5 didn't buy the rights to That's Life! – its theme tune is worth it alone!

Grantchester continues tonight at 9pm on ITV.