ATV Today Editor Shaun Linden picks his weekend Telly highlights in Best on the Box for Saturday 9th and Sunday 10th February.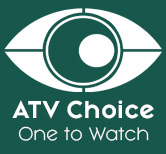 One to Watch: David Bowie – Finding Fame, Saturday 9pm, BBC Two
This feature-length documentary tells the untold story of how David Robert Jones became David Bowie, how Bowie became Ziggy Stardust and how Ziggy became immortal – changing the musical landscape as he did so. David Bowie: Finding Fame is the story that finally makes sense of one of the greatest icons of the 20th and 21st centuries.
With remarkable, unheard audio recordings, unseen archive and unpublished documents alongside exclusive interviews with David's family, girlfriends, lifelong friends and early collaborators, this film shows how his experiences in the 1960s created a blueprint for his entire career.
Starting in 1966, when he changed his name to Bowie, the film traces his interest in everything from Bill and Ben, the Flowerpot Men, to Anthony Newley. Highlights include a deconstruction – through the eight-track masters – of Bowie classics including Space Oddity, and the song he wanted to forget, The Laughing Gnome.
Contributors include Bowie's first cousin and lifelong friend Kristina Amadeus, and his former girlfriend and muse Hermione Farthingale – neither of whom have been filmed talking about him before; the late Lindsay Kemp, in his last filmed interview; former girlfriend Dana Gillespie; lifelong friends Geoff MacCormak and George Underwood; producers Mike Vernon, Tony Visconti and Tony Hatch; and Woody Woodmansey, the last remaining Spider From Mars.
Directed and produced by Francis Whately, this is the last part of his award-winning and acclaimed David Bowie Trilogy – David Bowie: Five Years, David Bowie: The Last Five Years and now David Bowie: Finding Fame. The documentary is followed up later in the evening at 10.55pm with David Bowie at Glastonbury 2000. Highlights from his live Glastonbury performance relives the night of Sunday 27th June 2000 when Bowie closed Glastonbury with a two-hour music session, previously only around 30 minutes aired at the time – now BBC Four brings an hour of his finest hits from that gig.

Endeavour, Sunday 8pm, ITV, STV and UTV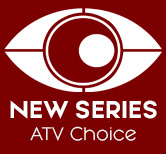 Set in 1969, the new series of ITV's Inspector Morse prequel sees acclaimed actor Shaun Evans return as DS Endeavour Morse.
With the Cowley team scattered across Oxfordshire, Endeavour finds himself policing a lonely country patch, and back in uniform. His day job is a monotonous investigation of missing livestock and stolen tractors. But when he discovers the dead body of a missing schoolgirl, it opens this quiet backwater to the roar of Castle Gate CID – now staffed by Thursday and an old adversary, the newly promoted DCI Ronnie Box, alongside sidekick DS Alan Jago.
Box is keen to get Endeavour out of the picture, but when Endeavour's own investigations manage to uncover a potential suspect – a homeless drug-fuelled teenager named Stanley – Box dangles the suggestion that the arrest could be Endeavour's way back into CID.  However, when Thursday reveals to Endeavour that he knows the suspect from an old murder case, they start to worry that they have the wrong man. With Thursday's hands tied, Endeavour resolves to prove the teenager's innocence and uncover the truth behind the young girl's murder. 
Great British Car Journey's, Saturday 8pm, Channel 4
Christopher Timothy and Peter Davison, stars of the classic TV series All Creatures Great and Small, and friends of 40 years, go back to the 1930s to relive the golden age of motoring. Getting behind the wheel of a Morgan 4/4, the world's oldest production car, they stick two fingers up to sat navs and set out on a series of journeys along Britain's most beautiful vintage roads.
Taking inspiration from old travel guides of the day and meeting up with passionate petrolheads keeping our motoring heritage alive, they experience the thrills of the era that Britain first fell in love with the car and when the open road led to adventure and exploration. Peter and Chris set out from London to motor down the entire length of the A30, which was originally an 18th-century coach road, and which runs for nearly 300 miles through ever-changing English countryside to Cornwall and Land's End.
Along the way they recreate Britain's first recorded car journey in a 1900 Georges Richard, climb about one the UK's first haulage trucks and recreate the roadside picnics of Peter's youth.

Digging up Britain's Past, Saturday, 8pm, Channel 5
Hosts Helen Skelton and Alex Langlands attempt to find out about historical mysteries for the final time this series as the last sixth edition takes a look at witches.
The pair head to the village of Poulton in Cheshire to see a location where archaeologists have dug up nearly 1000 human skeletons. The Pendle Witch trials of 1612 are among the most notorious in English history, an era which hunders of poor and illiterate women were wrongly executed for witchcraft.
Centuries on historians have taken to a possible site for the Malkin Tower, with its remains excavated Channel 5 cameras can now see what was apparently the meeting place of a 17th-century coven. Helen and Alex visit the dig site on the Lancaster-Yorkshire border to find out more.
SAS – Who Dares Wins, Sunday, 8pm, Channel 4
SAS: Who Dares Wins sends a group of men and women high into the spectacular and punishing Andes mountains in Chile, to find out if they have what it takes to make it in the SAS.
In this final episode the remaining four men and four women go into the most psychologically demanding test so far: resistance to interrogation. A team of professional interrogators subject the recruits to stress positions, white noise and relentless grilling.
Can any of the recruits prove that they are mentally and physically strong enough to pass this unique version of SAS selection?
Call The Midwife, Sunday 8pm, BBC One
Poplar welcomes a brand new cervical cancer-screening clinic to the Institute and Dr Turner (Stephen McGann), Shelagh (Laura Main) and Trixie (Helen George) are pleased to be part of the exciting new venture.
One of their first patients is a young woman who is due to be married, but has never had a period. She has to be referred to St Cuthbert's where she receives a diagnosis of a rare condition known then as Testicular Feminisation Syndrome. Trixie does her utmost to be supportive but the truth of the condition has larger repercussions than anyone could ever have imagined.
The prospect of a new romance for Lucille (Leonie Elliott) brightens the mood at Nonnatus House and the husband of an expectant mother suffers with some inexplicable pains, similar to his wife's pregnancy symptoms.
Sister Frances (Ella Bruccoleri) faces her very real fear of public speaking when she is tasked with running her first Mothercraft session.
James Blunt: Live at Baloise Session, Sunday, 9pm, Sky Arts
The Brit Award-winning James Blunt takes to the stage of the Baloise Session indoor music festival in Basel, Switzerland in this live performance from 2014. The former military servicemen plays songs from his album Moon Landing as well as his 2005 superhit You're Beautiful.

Born in 1974 Blunt rose to fame in 2004 with the release of his debut album Back to Bedlam, achieving worldwide fame with songs such as Goodbye My Lover. The album has sold over 11 million copies worldwide, topping the UK Albums Chart and peaking at number two in the US. "You're Beautiful" was number one in the UK, the US and a dozen other countries.
Back to Bedlam was the best-selling album of the 2000s in the UK.