ATV Today Editor Doug Lambert picks his Tuesday February 12th telly highlights, including Scotland's own saga River City.

River City, 8pm, BBC One Scotland (rest of the UK can see the series on the iPlayer)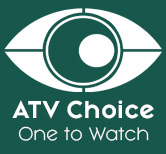 This week in Shieldinch…the clock ticks on Lenny's murderous plan; Lydia is conflicted when a secret is exposed while tensions mount between Lou and Amber; and Ruby attempts to find out who her secret admirer is while Angus vows not to spend Valentine's Day alone. Vengeance, not romance, is the order of the day as Lenny makes bloody plans for Valentine's Day. Keeping the pretence up, Lenny acts lovingly towards Lydia surprising her with red roses but their romance is quashed when Alex interrupts.
Quietly determined to talk his father out of his murderous plans, Alex's words fall on deaf ears. Lenny ignores his pleas, spelling out final execution orders to Alex, who doesn't realise he's walking into a trap. As Alex piles on the pressure, Lenny will discover that bloody revenge comes at a price.
Elsewhere, Lou's hurt by Amber and Gabriel's very public romance. With Gabriel blissfully unaware that Amber is using him, Lou tries to hide her hurt. Worse still, Amber misleads Lydia into believing Lou is obsessed with her leading to a humiliating confrontation.
Determined to set the record straight, Lou blurts out that Amber is a secret drug addict much to the shock of Lydia. Ruby's excited when she receives a mysterious Valentine's Day card but is heartbroken when she uncovers who her secret admirer really is. Angus is gutted to discover Bob has cancelled their boy's night for romance with Kim. Feeling like a loser in love, Angus decides to go along to the Tall Ship's matchmaking event that night, setting his sights on Poppy as his future love interest.

Don't mess with the Murdoch's down Glasgow way, River City, 8pm BBC One Scotland.

Portrait Artist of the Year, 8pm, Sky Arts

Stephen Mangan and Joan Bakewell host a new series of Sky Arts' celebrated competition that aims to uncover the country's next great portrait artist.

The celebrity sitters for the first week of the competition are Matthew Goode, Geraldine James and Andi Oliver.

Shetland, 9pm, BBC One

Acclaimed murder-mystery series Shetland returns for a new thrilling six-part tale, in which Perez's investigation uncovers a complex and unsettling network of organised crime.

A few days later, a jogger on her morning run discovers a severed hand on the beach. Perez and the team are shocked by the discovery.

Call the Cleaners, 7.30pm, ITV, STV and UTV

Father and Son team Steve and Jamie are called to the home of a compulsive shopper who is suffocating under a mountain of purchases.

Maxine and Jasmine tackle a microwave from Hell, and George and Connor have a blood biohazard clean to contend with.

Portrait Artist of the Year, 8pm, Sky Arts

In the final episode, Sharon and Rob arrive in Boston for a family holiday only to receive some tragic news about Rob's mum, Mia.

Later on Rob has a tempting, but a complicated offer from an old friend.