ATV Today Editor Doug Lambert picks his telly highlights, for Wednesday 13th February including the last episode of Cleaning Up from ITV.

One to Watch: Cleaning Up, 9pm, ITV, STV and UTV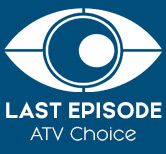 The six-part drama series for ITV created by screenwriting newcomer Mark Marlow comes to a close this evening. Starring Sheridan Smith, it has followed the story of Sam, an office cleaner who struggles to maintain her life as a devoted mum after becoming addicted to online gambling. Set in contemporary London the drama has explored how far some will go to survive – and at what cost.
With Swanny on her back desperate for his money, Sam's world falls apart when her landlady returns with some devastating news. Time is up for Sam as she faces the disastrous consequences of her actions and is separated from her girls. Coming clean to Dave could solve Sam's problems, but she risks losing her family.
Jess is heart-broken when her business plan for a new café falls through. With no job and no home, Sam moves in with Jess and together they concoct a brilliant but dangerous idea of how to get their lives back on track. Realising they have been double-crossed, the Network hunt Sam down and will go to any lengths to protect their names. Knowing that they have run out of options, Sam, Jess and Mina plan to confront the criminal unit. 

What will happen to Sam in the final edition of Cleaning Up? Tonight at 9pm on ITV.

Skint Britain, 9pm, Channel 4

When the residents of Hartlepool became guinea pigs for the roll-out of Universal Credit a series of events were triggered that even the government didn't predict.

Spiralling crime, homelessness, loan sharks, hunger and evictions hit the town as claimants struggle to survive. Queues at the food bank grow as people get their benefits docked – or sanctioned – for failing to comply with Universal Credit's new strict work search rules.

Grey's Anatomy, 9pm, Sky Witness

Meredith and Link bump heads over a patient this week, as she questions the Head orthopaedic surgeon's laid back approach to a their treatment. Elsewhere, Meredith grows concerns over Catherine's diagnosis, and worries that the others may not have come to terms with it.

And when Owen suffers a setback, it's Deluca's time to step up in the operating room.

Masterchef, 8pm, BBC One

Seven more amateurs try to prove themselves to John Torode and Gregg Wallace, cooking meals using ingredients such as smoked haddock, chicken thighs, pork mince, chorizo, Parma ham and tiger prawns.

They have an hour and 10 minutes to dazzle the judges and prove they are good enough to stay in the competition.

The Goldbergs, 8pm, E4

The sixth series continues… Barry realises that as a future doctor, he should be more concerned about Murray's health, so he enlists his friends and Coach Mellor to help get his father into shape.

Meanwhile, Beverly is horrified to learn that Erica and Adam don't want any of the priceless heirlooms in her fancy but underused living room.