ATV Today Editor Doug Lambert picks his Tuesday February 19th telly highlight with BBC One drama Shetland.

Shetland, 9pm, BBC One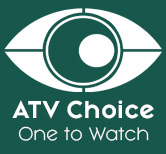 There's a horrifying discovery at the Hayes house that changes the course of the investigation when Carla and Prentice Hayes are found murdered in a violent knife attack. Jamie Hayes is missing, initially leading the team to speculate that he could be responsible. But Perez is convinced that Jamie could not have mutilated his mother in this way.
Aware of her altercation with Prentice Hayes the previous evening, Perez pays a visit to Olivia Lennox. She's in her room, shaken, with blood on her clothes. Perez takes her to the station to be interviewed. She vehemently denies any involvement in the crime, saying she went there to talk to them and found them already dead. Her alibi for the time of death checks out and Olivia is released.
Olivia is angry with Perez. She feels that now a local family are dead, Daniel's murder and the search for Zezi will be forgotten. Perez assures her he's doing everything in his power to find Daniel's killer and bring Zezi back to her safely.
Jamie is discovered, injured and unconscious in an old car a short distance from the house. He's rushed to hospital.
On discovering that Calum Dunwoody's boat Silver Darling has been spotted at a harbourless inlet called Voxter Roe, Perez begins to suspect him of transporting trafficked people, including Zezi and the others at the Hillside Hotel, to the mainland.
Calum is arrested and interviewed. He admits to carrying people on his boat, but is clearly terrified and unwilling to reveal any information about the traffickers. Tosh discovers that Paul Kiernan, the manager of the Hillside hotel, has been using a false identity. He's really a Glaswegian criminal called Aaron McGuire. Perez feels sure that finding McGuire is the key to finding Zezi.
The next morning, Sandy thinks he's made a breakthrough in getting Calum to talk. Sadly, he couldn't be further from the truth.

Shetland, BBC One

This Time Next Year, 8pm, ITV, STV and UTV

In the third show of the new series, Davina meets Dawn Abbott a 52-year-old burns survivor from Swaffham who is hoping she can get her self-confidence back and be able to pick her grandkids up from school.

Due to a tragic accident in 2013, 55% of her upper body sustained horrific burns and with her confidence at an all-time low, it took nearly two years for Dawn to leave her house. Now, Dawn is hoping she can start rebuilding her life.

Best House In Town, 3.45pm, BBC One

Today the homeowners of three much-loved semi-detached properties in the area have handed their keys over to five of the town's nosy neighbours. They'll judge the perspective champions on three key criteria; the functionality of the home, the ambition of its interior design and finally, the 'X factor'.

First up is a vibrant family home with an industrial twist. Followed by a sleek, split level semi. Before ending on an eclectic Edwardian, with a menagerie of surprises.

Britain's Most Evil Killers, 10pm, Sky Witness

In the third episode of the series Sky Witness takes a look at the odious murders committed by Ian Huntley. The documentary offers an insight into the world of Huntley when he killed two 10-year-old schoolgirls in a case that shocked the nation and changed the face of British policing.

Sinkholes, 9pm, Channel 5

Much of Florida sits on porous rock that is easily eroded and prone to collapse, leading the Sunshine State to be hit by 1,700 sinkholes every year. Cameras reveal what it's like to live in an area where the ground could collapse beneath your feet at any moment.