ATV Today Editor Doug Lambert picks his telly highlights for Wednesday 20th February including Pure and The Brits.

Pure, 10pm, Channel 4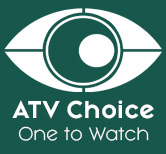 Comedy drama series, based on Rose Cartwright's acclaimed memoir, starring Charly Clive as 24-year-old Marnie, who's been plagued by disturbing sexual thoughts for as long as she can remember.
Her mind is XXX-rated and intrusive thoughts pile up inside her head. She is caught in the grip of an excruciating form of obsessive compulsive disorder – nicknamed 'pure O'.
In episode four, Marnie (Charly Clive) and Charlie (Joe Cole) try to pick themselves up after hitting rock-bottom. Marnie gets help from an unexpectedly understanding Shereen (Kiran Sonia Sawar), while Charlie tries to prove he's up to his old job. Marnie reaches out to Amber (Niamh Algar), only to find herself thrown together with a newly interested Joe (Anthony Welsh).
Meanwhile, Amber gets the chance to interview one of her heroes and tries to resist temptation.

Pure on Four, tonight.


Inside Out, 7.30pm, BBC One (East region)

An investigation by BBC Inside Out has found a huge increase in the number of sexual offences being reported in schools across the UK. Police statistics for the period 2015 – 2017 show the numbers of indecent attacks up by nearly 70 per cent, with more than 400 incidents reported in the East of England in the last year.

The numbers of cases in Essex and Norfolk are up by over 80 per cent and have more than doubled in Hertfordshire. Between 2015 and 2017, there were 273 reports of sexual assaults in schools in Essex.

The Brits, 8pm, ITV, UTV and STV

Jack Whitehall is back on hosting duties for the second year to present a night of entertainment for 12,000 arena guests and the millions watching from home. Presenters on the night include Paloma Faith, Annie Mac, Suki Waterhouse, Khalid, Jared Leto, Liam Payne, Bros and Winnie Harlow.

Actor and performer Hugh Jackman kicks off proceedings with a dazzling rendition of 'The Greatest Show' from the global music sensation The Greatest Showman.

Traffic Cops, 7pm, Channel 5

Modern policing on Britain's roads increasingly involves looking after some of the most vulnerable members of society, making their care an even bigger part of the Traffic Cops' remit, as this week's episode presented by Jamie Theakston shows.

Just outside York, an older lady has collapsed in her bathroom, jamming the door shut. Sergeant Paul tries to gain entry by smashing a window but ultimately must wait for the arrival of his fellow emergency services. When they do arrive, they face a race against time to help the lady in distress.

Station 19, 10pm, Sky Witness

When Station 19 receives a call from concerned neighbours regarding a resident in their apartment building, the team heads out to investigate.

When they arrive to evaluate the scene, they're shocked by what they find inside in tonight's edition 'Home to Hold Onto' the third in this seventeen-episode series.


Meanwhile, in an effort to create a solid working relationship between the fire and police departments, Ryan takes an unlikely member of the team on a ride-along. This, the second series of Station 19 is also available on NOW TV.