ATV Today Editor Doug Lambert looks at some of this evening's telly highlights for Thursday February 21st.

Fred & Rose West The Real Story with Trevor McDonald, 9pm, ITV, UTV and STV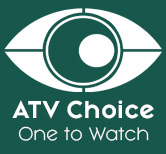 Presented by Sir Trevor McDonald this brand new and very powerful documentary features exclusive interviews and insights into one of most disturbing murder cases in British criminal history – Fred and Rose West and the Gloucester House of Horrors. A quarter of a century on from the discovery of the Wests' extraordinary crimes, in which they murdered young women and girls and buried the human remains under their home at 25 Cromwell Street in Gloucester, people at the heart of the story speak for the first time.
Viewers will hear from families of murder victims, including two sisters of Juanita Mott in their first documentary interview. Their sister went missing in 1975, aged eighteen, and her remains were among the nine found at Cromwell St in 1994. Three more sets of human remains were found elsewhere bringing the total number of victims to twelve.
A host of exclusive interviewees include odd-job man Fred West's former bosses Derek and Wendy Thomson, who had no idea of their employee's dark side; and John Fitzgerald, the senior social worker who investigated child care issues in the case, as he sheds new light on how the Wests got away with it for so long. Sasha Wass QC, who helped defend Rose in court, gives her first media interview on her client's sensational 1995 trial.
This programme uncovers new evidence that Rose West was often as violent, if not more violent, than her husband. Although Rose was only fifteen when she met Fred, who was 27 and had already killed, psychologist Professor David Canter suggests in the film that Rose may have played a leading role in the relationship from the outset.

Sir Trevor looks into the crimes of Fred and Rose West.


They Lend It, You Spend It, 9pm, Channel 5

Single mum-of-three Chelby comes into the loan shop to apply for £1,500 to spend on gifts for her kids. Branch manager Cheryl is unsure if she will lend her the money, as it is the highest amount Chelby has ever asked for, and she already has an outstanding loan.

Meanwhile at the Stainforth branch, amateur footballer Mark is looking to borrow £500 for a new TV. But there is a problem—Mark has defaulted on every loan in the past, so can Jan give him the amount he wants? And will he really spend it the way he claims?

Camping, 10pm, Sky Atlantic

It's the end of the trip, and there's going to be a party no one is likely to forget.

As the remake of the Juliet Davis comedy reaches its grand finale, Walt's birthday is on the verge of collapse. In order to salvage the situation, Kathryn takes Jandice up on her wild suggestion and loosens up a little.

Meanwhile, Nina-Joy and George make a decision about their future, and the party descends into unexpected hook-ups and mayhem.

Sleeping with the Far Right, 10pm, Channel 4

Extremist attitudes are on the rise throughout the Western world. In a bid to understand why, broadcaster Alice Levine is spending a week living with British nationalist Jack Sen, his wife of Ukrainian heritage, their young daughter, and Jack's mother – whose hero is Donald Trump.

As a liberal who embraces diversity and tolerance, Alice aims to understand why Jack holds the views he does and attempts to dig deeper into what leads people to fanaticism.

Oscar Winners: A Secrets Of Cinema Special, 9pm, BBC Four

Mark Kermode returns to BBC Four to turn his own unique lens on the art of the filmmaker, with a new episode of Mark Kermode's Secrets Of Cinema, looking at Award Winners.

In this one-off Mark argues that, for all their apparent differences, the winners of prestigious film awards have more in common than you might think – there are perennial themes, such as war, disability and historical biography. But as Mark demonstrates, it's the particular treatment of those themes that can make the difference between a film that's showered with garlands, and one that swiftly disappears from view.