Telly Today: Tuesday May 7th 2019 sees home renovation over on BBC Two.

Your Home Made Perfect, BBC Two, 8pm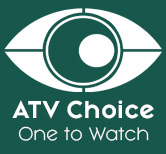 Accountants Mimi and Luke have lived in their terraced house in Grantham for five years with their two year-old daughter, and Mimi's 10 year-old son. With Luke's two older children often there also, it's bursting at the seams, yet the layout is entirely unpractical.
They fell in love with the home because of its large garden, however the living areas are a rabbit warren of small disjointed rooms. There's barely enough space for the couple and their growing children to all be in one room together. Perhaps worse still, there's no view of the big garden from the house! With a budget of £30k, two competing architects have their work cut out to rethink the layout and improve family life.
At the design studio Mimi and Luke have the extraordinary opportunity to step inside the radical new visions thought up by the two architects, using virtual reality.
Laura presents her design first. Mimi and Luke watch in awe as the existing walls of their awkward and cramped dining room disappear. Then, Laura makes her first move – an ingenious plan to move the stairs from the centre to the rear. Next, vital storage solutions appear, and finally floor to ceiling folding doors that unite the home with the garden beyond.
Then, it's Robert's turn. He begins by using a series of extraordinary transformations to show how hard it is to make a narrow, extended Victorian home suit the needs of a modern family. Robert concludes that they do need to extend, however he's acutely aware the budget won't allow it using conventional means.
Mimi and Luke's nerves are running high as Robert unveils his astonishing new design. Walls and doors begin to transform. A brand new layout is revealed which Mimi and Luke could never have imagined. Rather than a completely new extension, Robert has opted for a lightweight timber system that could work with the existing foundations, creating a space full of unusual angles. The new kitchen offers a huge amount of seating and big windows out on the garden.
Mimi and Luke are blown away by Laura and Robert's visions but now face a difficult decision – which one will they decide to build?
As the episode nears the end, the final, and most important reveal is yet to come. Angela and the chosen architect travel to see what Mimi and Luke have built and the result is stunning. Rivalling the extraordinary digital reveals, the space is incredible. Mimi and Luke are delighted with their new home, and family life has been transformed far beyond what they ever thought possible.

It's a house revamp on BBC Two this evening, however no need to be as drastic as this Hollyoaks 'make-over'.




Hard To Please OAPs, ITV, STV, UTV, 8.30pm
The six-part series reaches episode five this evening. The show features eight seasoned celebrity OAPs grappling with the cutting edge gadgets and gizmos that are supposedly designed to make our lives easier.
Narrated by Ab Fab's Jennifer Saunders, the OAP motley crew includes King of the Jungle Harry Rednapp, veteran EastEnders actress June Brown, Jack Whitehall's dad Michael Whitehall, legendary Hi-De-Hi actress Ruth Madoc, BBC News ex-political correspondent John Sergeant, Three Degrees singer Sheila Ferguson TV legend Lionel Blair and former Coronation Street actress Amanda Barrie.
Tonight's highlights include June Brown getting to grips with a cutting edge pooper scooper and Sheila Ferguson tries out an e-bike.