Telly Today: Wednesday 8th May 2019 brings the televisual delights naughty and nice.

Planet Child, ITV, STV and UTV, 9pm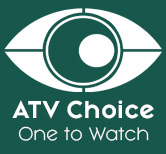 The three-part series continues tonight as ITV  brings to screen a bold series of scientific experiments to delve deep into the way children experience life across Britain and the world today. Exploring key areas such as risk-taking, independence, morality and gender awareness in a range of scenarios, Planet Child seeks to further our understanding of children's development.
Aged between four and seven years, the children's reactions to different challenges are tested to offer an eye-opening insight into their attitudes, behaviour and just what they are capable of when left unchecked by parental supervision. Planet Child also looks at radically different cultures across the world and asks what they can teach us about the experiences children are exposed to today, in our technologically driven 21st century environment.
In tonight's second edition twin doctors Chris and Xand van Tulleken set out to explore how we develop a sense of right and wrong and what makes one child well behaved and another naughty.

There was a time children were kept in check by the green-witch Grotbags on ITV.

Location, Location, Location, Channel 4, 8pm
Kirstie Allsopp and Phil Spencer go house-hunting in North London and Hertfordshire. Kirstie is with first time buyers Emily and Dustin. Having moved in with Emily's parents for a year in order to save a deposit for their first flat, the couple are desperate to find a home and get back to living life, but their inexperience in the competitive London market is holding them back.
Phil's trying to find a Hertfordshire home for three generations of females moving out of London. Gran Celia, her daughter Debbie, and Debbie's three daughters hope to swap Enfield for Hitchin. Phil soon discovers that moving away from school, friends and the lifestyle they're used to could divide this family more than unite them.
---
The Earth from Space, BBC One, 9pm
In the last episode – at a time when the Earth's surface is changing faster than ever in human history – cameras show cities grow, forests disappear and glaciers melt. But these images can also inspire us to look after our fragile home.
In the ever-growing grey of cities, one man is feeding thousands of parakeets. In Sumatra a female orangutan and her daughter face life in a forest under threat, while in Tanzania local people use satellites to re-plant a forest, securing the future for a family of chimpanzees.