Best on the Box: 30 of the nation's best loved comedy talents are celebrated by GOLD tonight, Sunday May 26th.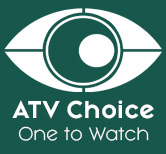 One to Watch: Britain's Greatest Comedian, GOLD, 8pm
The nation's favourite comedy channel Gold, tonight will celebrate the top comedy legends that recently made it into their top 30 list.
Earlier this year UKTV polled viewers to place the top thirty names into their run down for tonight's one-off special, Britain's Greatest Comedian. The UKTV Original will see the star-studded jury deliberate over which comic genius should take the top spot.
The jury, chaired by actor and comedian Sally Phillips, includes comedy actors Stephen Mangan, Nina Wadia, John Thomson and Ronni Ancona, stand-up Darren Harriott, comedy writer David Quantick, journalist Boyd Hilton and all-round comedy legend Roy Hudd.
Names from the top thirty include the late great Caroline Aherne of Royle Family and Mrs Merton fame, comedy magician and sketch performer Tommy Cooper, the big yin stand-up icon Billy Connolly, king of the Diddymen Ken Dodd, Vicar of Dibley lead Dawn French, The Young Ones' Rik Mayall, legendary sketch performer Eric Morecambe, As Seen On TV's Victoria Wood and silent movie megastar Stan Laurel.
Over the course of the three-hour show, the panel debate and discuss the merits of each comedian and their contribution to British comedy before deciding which order they should be in. Accompanied by archive clips of their finest and funniest moments and mini-biographies to support each argument, the fight for number one is fierce!
Tommy Cooper is just one of thirty comedy legends celebrated tonight at 8pm on UKTV's Gold channel.

Equator From The Air, BBC Two, 8pm
Wildlife cameraman Gordon Buchanan makes an epic round-the-world journey to investigate the pressures on some of Earth's richest and most spectacular habitats, from a new vantage point.
He wants to discover how aerial technology is transforming the work of conservationists fighting to protect the equator's dazzlingly varied wildlife, and meet scientists searching for new ways to defend this beautiful belt around the planet, for the sake of the animals and people who live there.
The region between the tropics is home to a stunningly diverse profusion of animal and plant species, but today it's also inhabited by 40 percent of the world's human population. It's bountiful in resources, and the perfect place to grow cash crops on a vast scale. As a result, world's most biodiverse habitats are coming under increasing threat from deforestation, flooding and rapid urbanisation.
John and Lisa's Weekend Kitchen, ITV, STV, UTV, 11.25am
John Torode and Lisa Faulkner welcome you to their Weekend Kitchen where, this week, they have some real crowd pleasers in store.
The show is brimming with recipes, shortcuts, inspiration and tips from top chef John and champion cook Lisa whose natural chemistry and culinary flair guarantee an easy Sunday morning. There's an amazing pull-apart bread (full of bacon and cheese) and John's take on a paella – loved by all their friends.
On the side, Lisa makes a delicious patatas bravas and Greek salad. And summer is on the way with Lisa's childhood favourite – a strawberry pavlova. Gordon and Tilly Ramsay prepare a simply gorgeous salmon en croute, and Juliet Sear has thumbprint cookies the kids will love.
F1 Monaco Grand Prix, Sky Sports Main Event, 2.05pm
It's the circuit every driver dreams of winning. The 2019 Formula 1 season reaches the most glamorous, prestigious and challenging race of the year – Monaco.
Racing through the yachts, swimming pools and casinos of Monaco – the real-life Riviera – is every F1 driver's dream. Glitz and glamour aside, it's the one track where risk and reward are always close at hand. Last year, Daniel Ricciardo drove Red Bull to victory, and will be looking to repeat his success with a different team at Renault.
Meanwhile, Lewis Hamilton and Valtteri Bottas may continue their fight for the top of the 2019 championship table, but hometown hero Charles Leclerc may surprise them both.

Lisa and John welcome you to their Sunday Kitchen on ITV, 11.25am.