Best on the Box: Saturday May 25th from pop music, Piers Morgan and a shocking discovery in Casualty.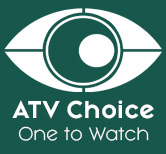 One to Watch: The Hit List, BBC One, 7.30pm
Marvin and Rochelle Humes host an exciting and highly addictive music quiz, where contestants must name as many hit songs and artists as possible under intense pressure. The contestants in episode one are father and daughter Jason and Jasmine; couple Glen and Christopher; and friends Fran and Danielle, who are all competing to show off their music knowledge in a bid to win £10,000.
Across three exciting rounds their knowledge will be put to the ultimate test, as they attempt to identify huge hits from across the years. Whether it's a song from the swinging 60s or the number one track from today's charts, the teams must prove their ability to recognise songs from all genres of music – from pop to country, rock to R&B, and many more.
Round one is all about speed. The teams are played a selection of clips from hit tracks and must press their buzzer whenever they recognise a song. All the songs in this round are themed, so the contestants might need to identify two songs written by the same songwriter, or recall what song was at number two in the charts when another was at number one. The teams must rely on their music memory to answer quickly enough. The first two teams to give five correct answers progress though to round two.
Round two is all about the intros. The two remaining teams must identify a range of song titles and artists by listening to the very beginning of the songs and recognising them before the time runs out. The teams are given visual clues to help them, such as a map showing where the singer is originally from, or an image of a famous person who is mentioned in the song lyrics. Each team must work against the clock to ensure their time doesn't run out. The first team to run out of time will be sent home.
Only one team will make it through to the last round, which is guaranteed to get viewers hearts racing – The Final Chart Rundown. This round sees the final team attempting to make it to the number one spot by recognising ten songs and artists before the money runs out. The team will start the round with £10,000 available in their pot of money, but after five seconds of each track that is played, the money starts to drop.
If the team can correctly name ten song titles and artists before the money disappears, they will go home with whatever is left in the pot. This highly intense and exciting round is the ultimate test in how quickly the Hit-Listers can recognise songs. The longer they take, the less they make. Viewers should get ready to shout answers at the telly and be impressed with how quickly they can recognise some of the world's biggest hits!

Marvin and Rochelle Humes host The Hit List for BBC One.


Piers Morgan's Life Stories – Mel B, ITV, STV, UTV, 9.15pm
It's another musical personality over on ITV as Mel B talks to Piers Morgan. In this incredibly honest interview, Mel exclusively reveals the secrets of her time as a Spice Girl, including a bombshell revelation about the nature of her relationship with Geri. She opens up about her suicide attempts, her battles with drugs and alcohol and her recent divorce. She also discusses her sexuality and her high-profile romances, including with Hollywood superstar Eddie Murphy.
Casualty, BBC One, 9.10pm
Elle leaves Holby ED with her head held high. Ruby tries to put her foot down with Dani, and Jacob makes a shocking discovery involving his mum. On her last day in the ED, Hanssen congratulates Elle on her new job – but let's slip that Connie was involved in her job offer. Hurt she may not have got the job on her own merit, Elle confronts Connie to ask if she simply gave a glowing reference to get her out of the ED.
Connie denies the allegations, but having noticed that she has been locking herself in her office and hasn't performed a single procedure since her attack, Elle's suspicions are piqued. Connie is clearly still scared of another attack. Ruby continues to hide the truth about Dani from her team, but after confronting her about her missing stethoscope, Ruby sees through Dani's lies orders her to stay away. Recognising Omo's name on pills that a patient Marc was taking, David lets Jacob know. Jacob confronts Marc and learns that a young woman called Jet was selling Omo's pills in a pub.
Jacob Masters, actor Charles Venn, in BBC One's Casualty, tonight at 9.10pm.