Best on the Box: It's all in the mechanism and tackles this Saturday May 11th.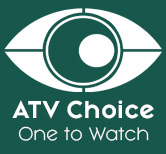 One to Watch: The Mechanism, Netflix, now streaming
From acclaimed director José Padilha of RoboCop fame comes the second series of The Mechanism, a fictionalised crime drama inspired by real events in Brazil that propelled the biggest corruption scandal of all time in the country.
Described by Netflix as 'a thrilling, character-driven original series, the production explores how a small group of dogged investigators comes to discover the inner workings of a monstrous corruption scheme and the impact their pursuit has on everyone involved – including themselves.'
The series stars Selton Mello as Marco Ruffo, a retired federal police deputy obsessed with the case at hand; Caroline Abras as Verena Cardoni, Ruffo's gutsy mentee; and Enrique Diaz as Roberto Ibrahim, an outlaw who lies at the heart of Ruffo's obsession.
The second run of episodes are set in 2014 and after presidential elections, Verena's task force team has arrested 12 of Brazil's top 13 contractors. In this season, there is still one missing, the biggest of them all: Ricardo Brecht (Emilio Orciollo Netto). Verena (Caroline Abras) and Guilhome (Osvaldo Mil) and Vander (Jonathan Haagensen) remain engaged in their investigations, as well as Ruffo (Mello): the retired deputy is still acting outside of the law and relentless in his pursuit of Ibrahim (Diaz), getting more estranged from his wife Regina (Susana Ribeiro) and daughter Beta (Julia Svaccina).

The Mechanism returned to Netflix for its second run this week.

The Big Tackle, Channel 4, 10am
Regulars to ATV Today will know we do love a Big Tackle. And Channel 4 won't disappoint later this morning.
We're not talking Naked Attraction here, no its rugby all the way as today's Big Tackle comes live from Newcastle's St James' Park ahead of the hotly anticipated Heineken Champions Cup final between defending Champions Leinster and two-time winners Saracens. Hosts Ayo Akinwolere and Lee McKenzie are joined by Springbok legend Bryan Habana, three-time Champions Cup winner with Leinster, Jamie Heaslip and international referee Nigel Owens.
Former players and celebrities, including comedian Hal Cruttenden, join Ed Jackson around Newcastle throughout the show in the build up to the final. There's also all the player and fan reaction from Friday night's Challenge Cup final. Live coverage of the final between Leinster vs Saracens airs from 4:30pm on Channel 4.
---
Queen Victoria: My Musical Britain, BBC Two, 8pm
To celebrate Queen Victoria's 200th birthday, historian Dr Lucy Worsley explores the character and legacy of the monarch in a way that's never been attempted before – through music in this highbrow bit of telly from Two.
Lucy will reveal how Victoria used music to transform the monarchy from a political power into a benevolent cultural force that brought the country together during a time of great upheaval and change. Lucy will also examine the central role music played in Victoria's own life – as a queen, a private person and in her marriage to Prince Albert.
Newcastle United's St. James' Park is home to The Big Tackle from 10am.