Best on the Box: It's an evening of gong giving on BBC One and another first for Channel 5 this Sunday May 12th.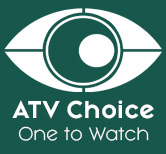 One to Watch: Blind Date, Channel 5, 8pm
It's the final in the current series of the Paul O'Grady fronted dating game Blind Date. And in this, the eighth, edition we have another first following on from last week's bisexual offering; however as we find out later in the show, swinging both ways may not lead to a perfect date.
Tonight's first sees three single mums looking for love. The difference however is they've brought their children along to help win the date. Three questions will be asked by single dad George who is hoping to find romance tonight with suitors Sandy, Jenna and Sarah along with their daughters aged between five and 21.
The last hopeful of this run of Blind Date is globe-trotter Mia who faces the decision to pick between Ollie, Luqman or Liam. All three are talented with a voice artist and magican between them. How did last week's couple's get on with their exotic dates?
Well Aaron and Sian headed off to Fiji but did love bloom? And the show's first-ever bisexual date sees Jordan and Jesse return from St Lucia with plenty to say about each other, sadly not a lot of it is positive.

Paul O'Grady hosts the final in this the fourth Channel 5 series of Blind Date.


The BAFTA Television Awards 2019, BBC One, 8pm
The Bafta Television Awards are back, with Graham Norton returning to host TV's most prestigious award ceremony of the year. This year will see some of the biggest names of the small screen walk the carpet at The Royal Festival Hall before winners are announced, and masks are in hand. Killing Eve and A Very English Scandal are leading the nominations, with 14 nominations and 12 nominations respectively, with the leading stars from the show – Jodie Comer, Sandra Oh, Hugh Grant and Ben Whishaw – receiving nominations across the Leading Actress, Supporting Actress, Leading Actor and Supporting Actor categories.
This year sees a huge focus on crime, with all four of the nominees in the Drama Series Category – Bodyguard, Informer, Killing Eve and Save Me – revolving around police work, terrorism and security. The 2019 gong-show also sees a huge focus on women in television, with four out of the six 'Must-See Moment' scenes dominated by a female lead. This year's Must-See Moments come from Bodyguard, Coronation Street, Doctor Who, Killing Eve, Peter Kay's Car Share and Queer Eye. The Must-See Moments are nominated by the public and the winner will be chosen via public voting.

The Durells, ITV, STV and UTV, 8pm
Tonight we head over to the blue skies of Corfu for the last episode in the current series of ITV drama, The Durrells. Keeley Hawes as matriarch, Louisa Durrell sees her this evening resisting the mounting pressures to take her family home to England, until Theo urges them to get the last boat home before the borders close. News of Basil's untimely death also makes Louisa realise that their Corfiot bubble is finally burst.
Larry and Margo's return marks a ray of sunshine for Louisa and they agree to put on a farewell play, involving friends and loved ones in the process. Larry is the writer and director, but in his new role as a spy, he keeps on disappearing..
Coast Vs Country, Channel 4, 5.35pm
HR officer Debbie and retired firefighter Simon are leaving Newmarket for a new life in south Devon. Debbie has always dreamed of living by the coast in a property with a sea view, whereas Simon would prefer to find a home in a quiet country village with a pub nearby.
Property expert Kerr Drummond wows them with some impressive properties near the coast, while former estate agent Kirsty Duffy shows them how far their budget of £380,000 will stretch in the Devon countryside.
Will the countryside win it? Channel 4 at 5.35pm