Best on the Box: Sunday May 19th and its a revisit for The Durrell's in a documentary, Romesh Ranganathan gets topical while Suranne Jones is a true gentleman.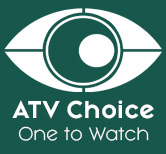 One to Watch: Gentleman Jack, BBC One, 9pm
Halifax, 1832. Anne Lister (Suranne Jones) returns from Hastings to Shibden Hall, having discovered that her would-be companion and lover, the aristocratic Vere Hobart (Jodhi May), has accepted a marriage proposal from a man. Despite her affection for her elderly aunt (Gemma Jones), Anne is frustrated by the shabbiness of her ancestral home and finds her father (Timothy West) and long-suffering sister (Gemma Whelan) difficult to live with. A visit from her ex-lover Mariana Lawton (Lydia Leonard) compounds Anne's fear that she is destined to be alone.
However, when Anne discovers that her land is rich in coal, her plans to transform the estate soon provide a welcome distraction from her broken heart. On the neighbouring estate, Crow Nest, shy heiress Ann Walker (Sophie Rundle) is quietly delighted to hear that charismatic Anne Lister is back. Meanwhile, Anne's servants and tenants have problems of their own. A hit-and-run accident on Shibden land puts a child's life at risk, and Anne's French maid Eugénie finds herself in trouble.
The series originally announced as Shibden Hall is co-funded by HBO and is written Sally Wainwright. Set in West Yorkshire in 1832 the beeb described it as 'the epic story of the remarkable landowner, Anne Lister. Returning after years of exotic travel and social climbing, Anne determines to transform the fate of her faded ancestral home, Shibden Hall, in Halifax.
To do this she must re-open her coal mines and marry well. But this isn't just another Regency romance. Charismatic, single-minded, swashbuckling Anne Lister – who walked like a man, dressed head-to-foot in black, and charmed her way into high society – has no intention of marrying a man. True to her own nature, she plans to marry a woman. And not just any woman: the woman Anne Lister marries must be seriously wealthy.
Every part of Anne's story is based in historical fact, recorded in the four million words of her diaries that contain the most intimate details of her life, once hidden in a secret code that is now broken.'

What The Durrells Did Next, ITV, STV, UTV, 7pm
What The Durrells Did Next is the definitive true story behind one of the best-loved families in TV drama. Fronted by Keeley Hawes, leading lady of ITV's hugely popular series The Durrells, this documentary reveals the adventures of this eccentric family once they left Corfu.
Based on conservationist and author Gerald Durrell's trilogy of books about his family's time in Corfu during the 1930s, the fourth series was written by BAFTA award nominee Simon Nye and filmed on the beautiful Greek island.
In the last-ever episode, which broadcast on May 12th, Louisa resisted the mounting pressures to take her family home to England, until Theo urged them to get the last boat home before the borders closed. Lifting the lid on every family secret, heartbreak and triumph, it's an outlandish story of African expeditions, global fame and the establishment of a zoo dedicated to saving endangered species. 
The Ranganathan, BBC Two, 9pm
Romesh Ranganathan is the host of a brand new BBC Two topical comedy show which takes a humorous look at the week's biggest talking points, from front page news to trending topics, and the smaller stories you might have missed.
To help Romesh understand what the nation really think on a wide range of topics he will be consulting with his very own focus group, The Ranganation. This rambunctious group of 25 lovable, outspoken and passionate characters represent a real cross-section of modern Britain – so expect to hear from people such as 'cockney geezer', 'vicar's daughter' and Romesh's mum, who is a key member.
Each week he'll also be joined by other comedians and expert guests to get their take on how current news events and themes are affecting modern Britain. Together, they workshop the lighter end of the news spectrum and discuss the stuff that we actually talk about, other than Brexit and Trump.