Telly Today: Thursday 9th May 2019 sees us discover the life and work of Susan Sarandon.

Discovering Film, Sky Arts, 9pm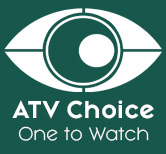 Tonight Discovering Film looks at Susan Sarandon in this the sixth episode in the tenth series of the biography documentary programme.
American actress Sarandon is best known for appearing in several cult classics over the years. She first came on the scene in The Rocky Horror Picture Show (1975) before really making her name in The Witches of Eastwick (1987) with Jack Nicholson and starring alongside Geena Davis in Thelma and Louise (1991).
She took on a number of challenging parts in the 1990s, which resulted in four Academy Award for various films and a Best Actress Oscar for her leading role in Dead Man Walking (1995).
In later years, Sarandon has turned her hand to television guest-roles in programmes such as Friends, ER, The Big C and Feud. She's a talented actress who is also known in some circles for her social and political activism for a variety of causes.

Barry Bostwick and Susan Sarandon in 1975's The Rocky Horror Picture Show as Brad and Janet. (20th Century Fox)


My Extreme Drugs Diary, Channel 5, 10pm
Another factual documentary series from Channel 5 as part of their 'extreme' series. In this the second episode of the three part series the programme reveals how the UK is the fourth-highest cocaine consumer in the world with around 900,000 people taking the drug in 2017. 500 died as a result of the substance use leaving friends and families across the UK reeling.
In this episode we find Mason on a Friday night ordering a bag of coke to start his weekend. His night out with mate Rachel offers an insight into what attracts the pair to the drug. We also meet Mark and Julie who have opted to spend the night in with a bag of the white powder while elsewhere Andy has become a habitual user since he was offered it at a party.
And if you think its all DSS and council estates you'd be wrong. Professional  Jamie returns from a busy day at work and releases his stresses with a bag of coke while his mate Alex prefers to down some booze. The two friends have different experiences from the different drugs, while Jamie also gives an insight into juggling a successful career with cocaine use.
Ambulance, BBC One, 9pm
Tonight's episode follows the North West Ambulance Service as they prepare for England facing Croatia in the World Cup semi-final. As the country come together in hope and excitement, the service nervously anticipates the increase in calls that will follow. The shift starts in the control room, where Frank, a call handler, takes a call from a man who says he has murdered his wife. The call has a huge impact on Frank who reveals that this is the second time he's taken a call like that.
A call comes from a panicked father whose wife is about to give birth. As the patient is in an advanced state of labour, the caller is warned that he might have to deliver the baby himself. Also Clare and Gemma help an 88 year-old woman who has hurt her leg while as the final whistle blows on the England game the ambulance service have to pick up the pieces. They quickly go from no calls to 20 calls waiting. Reports come in of assaults after a massive group fight at a pub. 
Great Art, ITV, 10.45pm
Proving that ITV can still do arts and creative, all be it at the very tail end of the prime time schedules, Great Art brings viewers Spain's celebrated artist Goya with this cinematic tour de force based on the National Gallery's blockbuster exhibition Goya: The Portraits.
Francisco Goya is considered the father of modern art. He was a brilliant observer of everyday life and took the genre of portraiture to new heights. The film uses the exhibition to look in depth at Goya's eventful life and, through extensive location footage and Goya's revealing letters, the film builds a fascinating portrait of the painter and the extraordinary world he painted. Royalty, aristocrats, politicians and close friends were subjected to his highly modern approach that captured rapid changes of expression, gesture and emotion. Goya's powerful vision and technical brilliance makes him one of the most admired and revered artists in the world today and indeed among the greatest painters to have ever lived.