Telly Today: Friday May 10th its extreme cakes, songs by Adele and a visit to Ireland.

Extreme Cake Makers, Channel 4, 5.30pm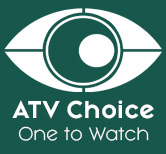 This evening in the twentieth episode, of this the fourth series, a birthday cake reaches new heights, as new extreme cake maker Zoe makes a skydiving boy with an edible parachute for a 10th birthday party. Sculpted from chocolate fudge cake, the whole thing balances on one tiny support to help give the illusion this cake is floating on air.
In Lancashire the pressure is on for Suzanne as she tackles a modern asymmetric wedding cake for an old family friend. Full of details personal to the bride and groom, the four tiers feature more than 100 navy blue ruffles, gold leaf and hand piped lace motifs, alongside an edible spray of sugar flowers to match the bride's bouquet.
Former tattoo artist-turned-baker Ben takes on one of his toughest commissions to date, as his friend asks him to recreate a favourite 'Day of the Dead' skeleton tattoo in cake form, to mark the opening of his new taco bar. Working in just black and white, Ben struggles to turn a stylised 2D image into a stunning two-foot high 3D cake in time for the party.

Extreme Cake Makers, today at 5.30pm on Channel 4.


John Bishop's Ireland, ITV, UTV, 8pm (not STV)
This series has seen comedian John Bishop embark on a once-in-a-lifetime, 600 mile road trip around the Emerald Isle, taking a deep dive into Irish culture. In the third episode tonight John travels to the TG4 TV studios to meet the team at the Irish-speaking weather channel. Next, he visits the town of Westport, where one pub stands out as the mecca of music. The owner is Matt Malloy of the six-time Grammy Award-winning Irish super group, The Chieftains.
In Derry he interviews Stuart Moore about the Apprentice boys, and his travels continue to Museum of Free Derry – where he meets information officer John Kelly, who has a very personal attachment to Bloody Sunday.
Viewers to STV in Scotland will be treated to What's On Scotland instead which is Scottish Television's weekly entertainment show for the country. The series brings a mix of movie news, music and gig updates and television chat.
Adele: In Her Own Words, Channel 5, 9pm
Hitting the charts back in 2008 with her debut album 19 Adele has become one of the UK's best-loved performers thanks to her down-to-earth approach to life and emotional songs.
Tonight Channel 5 take a look at the eight-times platinum singles seller Adele Laurie Blue Adkins and how she became a global singing superstar who boasts awards from just about every gong body in the music business. The girl from Tottenham has taken the world by song storm.
The documentary looks at her professional and private life from early years through to 2019. There will be memorable performances and interviews with school pals and music professionals.
Easy, Netflix, streaming from today
Easy is an anthology series from creator Joe Swanberg that explores diverse Chicago characters as they fumble through the modern maze of love, sex, technology and culture. From today Netflix brings us the third series of the show with eight-episode in the current run. Easy has been written and directed by Joe Swanberg and features Orlando Bloom as the shows star cast member.