Telly Today: Monday May 13th brings us Sir Trevor wandering in a palace, a Eurovision party in Glasgow and Wagamama's Noodle Lab.

River City, 10pm BBC Scotland and on the iPlayer for the rest of the UK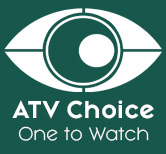 Desperate to pay his debts, Dougie's pursuit of money takes a sinister turn. Angus attempts to raise money for Isobel by planning a Eurovision party, and Lenny pits Amber and Lou against each other in order to wreak havoc on their relationship.
Joe piles on the pressure, telling Dougie his debt needs to be repaid by the end of the day. To make matters worse, Dougie's shocked to discover that Scarlett has cleared their joint account to buy an expensive wedding dress.
An opportunistic Dougie pays a surprise visit to Isobel, hoping to take her out for a coffee and scam more money from her, but is intercepted by Kim.
Later, crossed wires result in Scarlett's wedding plans going into overdrive, putting further financial strain on Dougie. With money worries spiralling out of control, Dougie makes a desperate decision to empty the shop till and fake his own mugging. While Sonny is shocked by his friend's injuries, policeman Joe is dubious about the attack.
Elsewhere, Isobel is stressed when her music therapy classes are cancelled. Keen to do his bit to help, Angus decides to throw a Eurovision party to raise funds. Angus rallies the troops and the event is a huge success but, later, it's marred when Angus is attacked and the charity money stolen.
Suspecting Amber is keen to build bridges with Lou, Lenny calls upon Stevie's services to scupper their relationship once and for all. Stevie uses dirty tactics to drive a wedge through the couple, enlisting the innocent Charlotte.
River City is repeated tomorrow at 8pm on BBC One Scotland.

Angus decides to throw a Eurovision party in River City tonight on BBC Scotland and tomorrow on BBC One Scotland


Game of Thrones, Sky Atlantic, 9pm
It's the second-to-last episode ever of the most talked about television event of this generation, and with an extended 95-minute runtime, it's sure to be epic.
Game of Thrones fans need not be reminded that the penultimate episodes of each series have often included the most memorable moments of the show. Ned Starks execution; the Battle of Blackwater; the Red Wedding; Mance Rayder's Wildling assault on The Wall; the Battle of the Bastards… all iconic moments.
Needless to say, this will be an episode to look forward to.
Victoria's Palace, ITV, STV, UTV, 9pm
Trevor McDonald and Julie Etchingham discover how Queen Victoria transformed Buckingham Palace from an unloved, unfinished and unfurnished building into the home of Monarchy. With extensive access to Buckingham Palace – including spaces such as the Palace kitchens that the public doesn't normally get to see – Trevor and Julie uncover how this royal residence  was dramatically redesigned by Victoria and Prince Albert, revealing how their innovations are still used by the Royal Family today.
Historians Dr Amanda Foreman and Dr Annie Gray and Royal Collection curators guide Trevor and Julie around the most important spaces, which are brought back to life with breath-taking visual effects.
Tricks of the Restaurant Trade, Channel 4, 8.30pm
The essential insiders' guide to eating out and ordering in returns for a new series. With access to some of the world's biggest brands, Simon Rimmer, Sophie Morgan and Adam Pearson provide insights, investigations and tips, to show you how to improve your dining experience. In this episode, Simon enters Wagamama's Noodle Lab to explore how innovation and customer feedback can dictate what ends up on our plates.
Two families take to the high street to experience the sales techniques that are used to convince customers to buy more. Which big-name coffee shops, fast food chains and cinemas will try to upsell, and does it work?
Sir Trevor heads to Buck House tonight at 9pm on ITV.