Telly Today: Tuesday May 14th brings trouble for Ange in Holby City, trouble for Chernobyl and a ticket machine full of trouble comes face to face with Amanda Barrie.

Hard to Please OAPs, 8.30pm ITV, STV, UTV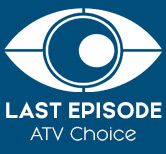 If new technology sends you round the twist and seems to make life more stressful than stress-free, then Hard to Please OAPs is the show for you.
However if you've not seen it until this evening you'll have to catch-up with the ITV Hub as tonight the six-part ITV series comes to a close. Featuring eight seasoned celebrity OAPs the programme has seen them grappling with the cutting edge gadgets and gizmos that are supposedly designed to make our lives easier.
Smart speakers, electric cars, remote control golf trolleys, home saunas, high tech tents, dog cameras and pooper scooper vacuums – the future is upon us but not everyone is happy about it: meet The Hard To Please OAPs – a group of no-nonsense grumpy old celebrities, some of whom like things done the old fashioned way.
In this ITV described 'irreverent, fun-filled series they are bringing a good dose of common sense to state of the art products and services by getting off the sofa and trying them out for themselves.' It's also an opportunity to let off steam about modern life and whether things were really better in the old days, before we became enslaved to WIFI, automated ticket machines, satnavs and food delivery apps!
Narrated by Ab Fab's Jennifer Saunders, the OAP motley crew includes I'm A Celebrity winner Harry Rednapp, veteran EastEnders actress June Brown, Jack Whitehall's dad Michael Whitehall, legendary Hi-De-Hi actress Ruth Madoc, ex-BBC News political journalist John Sergeant, Three Degrees singer Sheila Ferguson, Give Us A Clue regular Lionel Blair and former Coronation Street performer actress Amanda Barrie.
Tonight's final instalment sees highlights including Amanda and Sheila doing battle with an automatic ticket machine and a ride on a motorised suitcase.

The last in the series sees the OAPs tackle more modern devices, ITV, STV, UTV,


Holby City, BBC One (excluding Scotland) 8pm
As Chloe (Amy Lennox) tries to come to terms with the news that Dominic (David Ames) is her half-brother, she's forced to operate with him and Ange (Dawn Steele). But as tension boils over and Evan (Jack Ryder) helps her uncover a home truth, will Chloe be able to cope?
Lofty (Lee Mead) returns to Holby after the holiday of a lifetime. With something clearly on his mind he wants to speak to Dominic, but misses his moment when he learns that Ange is Dominic's birth-mother. But what is Lofty hiding? And who is just around the corner?
When an infestation of rodents take refuge at Sacha's (Bob Barrett) home, he decides it's time to move out of Jac's (Rosie Marcel) house and leave her in peace. Jac worries whether he's ready, but what will Sacha do to convince her?
First Dates, Channel 4, 10pm
The hopeful singletons in this episode include two daters who are returning to the First Dates restaurant for a second shot at love. Recruitment consultant Jack, who's 27, is back. He's unwilling to change for anyone; will he measure up for 21-year-old hairdresser Shauna, or will she give him the chop? Meanwhile, 86-year-old Douglas and 76-year-old Joan bond over a shared love of musicals, but Douglas faces competition from maître d' Fred.
Delivery driver Mark, who's 34, has been single for 10 years. He's tried every app but hasn't found a match. His date, Claire, who's 36, has never had a relationship but does have an unmissable laugh that attracts attention from the whole restaurant… And social worker Becky, who's 36, makes her second visit to the restaurant. Last time, she fell for football-obsessed chef Leigh, but she was several inches too short for him, so she's back now and she's looking for a winner. Will her date this time, blockbuster movie safety officer Dave, make Becky's mission possible?
Chernobyl, Sky Atlantic, 9pm
On April 26th, 1986, scientists at the Byelorussian Institute of Nuclear Energy detected a significant amount of radiation on the grounds and presumed there was a leak in one of their own labs. However, no leak could be found. They contacted the closest nuclear plant in lgnalina; they too had detected elevated radiation levels but had found no source of a leak. The next phone call was to the Chernobyl Nuclear Power Plant, a full 250 miles away in Pripyat, Ukraine. No one answered the phone.
The explosion of Reactor #4 at Chernobyl was the result of the lies, mistakes, cover-ups, ignorance and arrogance that were the hallmarks of the Soviet system. A group of scientists resolved to discover the truth, even as the Soviet system worked to conceal its complicity in the disaster. Together they uncovered the truth of what happened that night.
In episode two this evening, with untold millions at risk after the Chernobyl explosion, nuclear physicist Ulana Khomyuk (Emily Watson) makes a desperate attempt to reach Valery Legasov (Jared Harris), a leading Soviet nuclear physicist, and warn him about the threat of second explosion that could devastate the continent.

Ange has problems in Holby City, 8pm, BBC One.