Best on the Box: Bank Holiday Monday highlights for May 27th.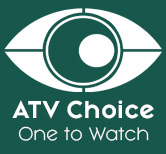 One to Watch: Dispatches – Jeremy Kyle, TV On Trial, Channel 4, 8pm
The TV show which saw its host shout, pout, point and insult his guests to the glee of around a million viewers was a staple part of the ITV daytime schedule for nearly fifteen years. However the laugh-at-the-common-folk production was suddenly pulled earlier this month when a recent guest on a pre-recorded episide took his life a week after the production. While the edition never aired ITV went on to remove all trace of The Jeremy Kyle Show from its schedules and online content.
The controversy saw ex-staff and former show guests come out to share their experiences of the programme, with a majority sharing tales that were far from complimentary to the ITV Granada production or the host himself.
Now in the wake of  the Kyle show's cancellation Channel 4's Dispatches investigates what lies behind the headlines, what went wrong and who might be to blame.
Talking to insiders and former guests, Morland Sanders examines the culture of Kyle's show and others and asks what its abrupt end might mean for the future of reality television and those who can't afford DNA or Lie Detector tests without the aid of a tacky television show.

To the point 'its his show, his name's on the wall' Jeremy Kyle dished out insults to dubious guests for fourteen years.


Black Monday, Sky Atlantic, 10.10pm
Starring and executive produced by Don Cheadle, this new series takes us back to the big crash of 1987 – and all the fun that went with it.
To this day, no one knows who caused the worst stock market crash in Wall Street history on 19 October 1987, until now. This is the comedic story of how a group of outsiders took on the blue blood, old boys club of Wall Street and ended up crashing the world's largest financial system. And also a Lamborghini.
Historical Roasts, streaming from today on Netflix
Now you might think it sounds like a compilation of 'best of' classic archive Roasts, but no this is new content with an old twist. Renowned Roastmaster General Jeff Ross's new half-hour comedy series Historical Roasts brings together A-list comedians in period-appropriate garb to celebrate prominent historical figures of the past, from Presidents (Abe Lincoln) to Rockstars (Freddie Mercury) and everything in between.
Based on the Los Angeles live show of the same name, the six-episode series is "teaching history a lesson" and honoring some of the most important voices of our time the only way they know how — with a searing roast. Historical Roasts features a stellar lineup of comedian guest stars including Bob Saget, John Stamos, Natasha Leggero, Jaleel White, Fred Willard, Nikki Glaser, Rachel Feinstein, Ryan Phillippe, Ken Marino, Gilbert Gottfried, Seth Green, Yamaneika Saunders, and Neal Brennan to name a few.
River City, BBC Scotland Channel, 10pm (Repeated on BBC One Scotland tomorrow at 8pm)
Poppy uncovers new evidence which could overturn Alex's murder conviction, but he's reluctant to fight for release; Maggie's anxious about her nursing hearing; and new arrival Eve Christie clashes with Scarlett. Fearing her career has hit the buffers following the Murdoch murder case, Poppy is thrilled when she unwittingly discovers new evidence.
Whilst helping her dad Dougie in the charity shop, Poppy comes across a security camera which features footage recorded on the night of Lydia's murder. Realising it could be the key to Alex's freedom, Poppy visits him in prison to share her discovery but is horrified by his reaction – he doesn't want to be freed and she should destroy the evidence. When Poppy refuses to let go, Alex is forced to reveal the reason he's serving time for a murder he didn't commit.
Elsewhere, Maggie's nursing hearing looms large and she's having second thoughts about going through with it. Viewers outside of Scotland can view River City on the BBC iPlayer.

Britain's Got Talent – Live Semi-Finals, ITV, STV, UTV, 7.30pm
After thousands applied and hundreds auditioned, the search has reached the live semi-final. The final 40 acts now perform live, in the hope of impressing the judges, as well as winning the all-important public vote. Across the week Simon Cowell, Amanda Holden, Alesha Dixon and David Walliams, joined by the nations favourite presenting duo, Ant and Dec, will welcome eight acts to the stage to perform for a chance of winning a life changing £250,000 and a spot at this year's Royal Variety Performance.
Each night two acts will go through to the live grand finale. As well as performances from this year's acts, a host of guest performers will take to the stage during the results shows as the semi-finalists wait to find out if they are one step closer to being crowned winner of Britain's Got Talent 2019.
Britain's Got Talent goes live tonight on ITV from 7.30pm