Best on the Box: June 1st sees the annual celebration of British soap opera.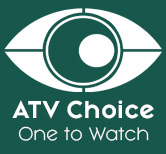 One to Watch: The British Soap Awards 2019, ITV, STV, UTV, 8pm
The British Soap Awards returns to ITV tonight (1st June) and are to be once again be broadcast live on the network along with STV in Scotland and UTV Northern Ireland. The annual awards will this year take place in Manchester at The Lowry Theatre, Salford, and will honour the nation's biggest and most-loved serials and soap operas.
The five networked television soaps across the UK will be battling it out to win recognition for their work over the past year as ITV Granada's Coronation Street, BBC Birmingham's Doctors, BBC Elstree's EastEnders, ITV Yorkshire's Emmerdale and Lime Pictures' Hollyoaks all go head to head for top gongs.
Some of the biggest faces from all five sagas will be hitting the red carpet for the most star-studded and glamorous event in the soap calendar. Hosted by Phillip Schofield, the awards will be presented by an array of well-known faces from across the telly and showbiz world.
ITV Daytime regular Phillip Schofield hosts The British Soap Awards 2019, ITV 8pm.

Deadwood – The Movie, Sky Atlantic, 9pm
One of HBO's most iconic series finally gets the conclusion it deserves as, thirteen years after the series final episode, the original cast reunite for a feature length return to Deadwood.
A forerunner in bringing high-production values to television, Deadwood was also responsible for reviving the career of Ian McShane in his role as brothel owner Al Swearengen – for which he won both a Golden Globe and an Emmy Award.
Timothy Olyphant also returns as Swearengen's chief rival, Sheriff Seth Bullock, as the two look to finally settle their scores with
one another.
Casualty, BBC One, 9.05pm
Sticking with drama and over in the emergency department things are shaken up by brash new trouble-shooter, Ciaran. With just three months to turn it around he's determined to hit the ground running, much to Connie's dismay.
Ciaran pressures Connie to address the ambulances and patients that are waiting, as well as the patients in corridors – causing a threat to patient safety. He implements a Rapid Assessment And Treatment System, instructing Connie to lead, triaging with David at the ED entrance.
When Connie and the team revert back to their old way of treating patients, Ciaran confronts her. But Connie stands her ground, arguing that it is unrealistic to implement a new treatment system with no preparation. Meanwhile, Jacob is distraught when police check on his mum and find that it's him she's scared of, not Jet. Late to work, Jacob bumps into Connie who empathises with his situation – unlike Ciaran.
Inside The Tower of London, Channel 5, 7pm
In this the last edition of the repeat run of this four-part Channel 5 series cameras follow Chris, the ancient structure's Raven Master, and General Nicholas Houghton, former Chief of Defence staff and current Constable of the Tower.
Plus, a look at the original document which reveals how brutally Guy Fawkes was tortured.

Deadwood returns to Sky Atlantic tonight at 9pm.