Soaps' Most Controversial Storylines airs tonight on Channel 5.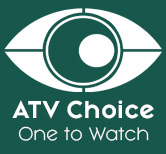 Combining original testimony, never-before-told tales and incredible clips, this is the inside scoop on soap opera's highest and lowest moments, exploring when the soaps hit the headlines for all the right and wrong reasons.
Mark Fowler's HIV story on 'EastEnders', developed alongside Terence Higgins Trust. The infamous 'body under the patio' storyline from 'Brookside', with echoes of Fred and Rosemary West. Then-PM Tony Blair intervening for Deirdre in the 'Free the Weatherfield One' campaign.
From devilish twists to tragic accidents, heart-stopping break-ups to family feuds, just how close can fact and fiction be in the world of soaps? This film tears apart the most strikingly controversial moments in soap history from across the globe, as told by those who were right at the heart of them. Speaking directly to camera, stars, writers, producers, executives and journalists recall their involvement in the stories that shocked the nation. Were they a reflection of society and a catalyst for social change, or a just a cynical way to attract more viewers?
William Roache tearfully describes filming with Anne Kirkbride, which also saw her reduced to tears, as part of the infamous Ken-Deirdre-Mike love triangle—a story that gripped the nation and whose results were announced on the screens at Old Trafford. Hayley Cropper's arrival on 'Coronation Street' was less well-received, at least at first. According to legend, boss Brian Park told the script executive to "get rid of that f**king Hayley!" But Hayley stayed, and as a transgender woman merely living her life, became one of soap's most ground-breaking characters.
Of course, it's not just UK soaps that offer thrills. One of Ozzie soap 'Neighbours' most talked-about storylines begins with Susan Kennedy slipping on spilled milk—but when she gets back up again, she has a case of amnesia. Susan's amnesia was actually based on a real woman here in the UK.
Weddings always offer a great opportunity for drama, with just one notable exception—the 1987 wedding of Scott and Charlene who, quite controversially, walked down the aisle without a single incident or calamity. Stefan Denis (who plays Paul) reveals that "although it's iconic, and it looks fantastic, it was actually a really boring film day for us. I'm glad I learned to take a book." Still, Scott and Charlene's big day made headlines and was watched by 19.6m Brits, becoming one of the most memorable moments in soap history
Soap opera has given viewers controversial plots for over sixty years, although sadly many of the early controversies were wiped in the operation of saving storage space, and the expense of video tape, so don't expect many taboo scenes from the likes of Emergency Ward 10, The Newcomers, Compact or Crossroads.
You can get fully soap-sudded at 8.30pm on Channel 5.