Telly Today: Monday 10th of June brings family reunions and family feuds.

One to Watch: River City, BBC Scotland Channel at 10pm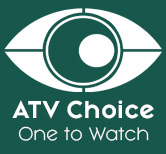 Now we know the Beeb love to waste money, and BBC Scotland is another one of those frivolous pointless money pits, however it does give us River City a whole day earlier. So tonight Lou and Lenny play a dangerous game as they clash over Amber; Father's Day stirs up unhappy emotions for Caitlin and Ellie; and Poppy and Scarlett clash as they battle for Dougie's attention. Lenny's unnerved by Amber and Lou's blossoming relationship, keen to keep the policewoman away from his family.
Lou grows suspicious of Lenny after an innocent comment made by Charlotte about losing Lydia's wedding ring, much to Lenny's obvious horror. Realising the missing ring could crack Lydia's murder case, Lou begins her own investigation which motivates Lenny to stop her meddling – for good.
When Joe abandons Lou mid-shift to spend time alone with Ruby, Lou inadvertently walks into a deadly trap Lenny's set for her.
Elsewhere, Caitlin finds Father's Day hard to handle with it stirring up unhappy memories of her childhood. In contrast, Ellie wants to mark the day spending time with her sister but is put out when Caitlin puts obstacles in her way. With the siblings at loggerheads, it takes wise words from mum Maggie to make them see sense.
Poppy's excited to have her dad, Dougie, all to herself on Father's Day for the first time in years. However, bridezilla Scarlett has other ideas and demands Dougie spends the day doing wedding planning with her.

River City tonight at 10pm on BBC Scotland, repeated tomorrow at 8pm on BBC One Scotland.

Long Lost Family, ITV, STV and UTV at 9pm
The series kicks off by dedicating a full episode to an incredible story that previously hit the headlines, following one woman's search into her past which reveals layers of family that she never knew existed.
Christine Rose was born in Dewsbury, Yorkshire and is now 67-years-old. At the age of four, she was separated from her sisters in extremely dramatic circumstances. The three young girls were taken from their mother by social services during the night and Christine was sent to one children's home and her sisters were sent to another. Christine never saw her mother or sisters again and is desperate to find them. She was eventually adopted but remained haunted by the absence of her sisters and began to question why the family were torn apart. After their difficult start in life, she's always wanted to know what happened to her sisters and whether they stayed together.
Year of the Rabbit, Channel 4 at 10pm
Bafta-winner Matt Berry stars in this six-part comedy drama directed by Bafta-nominated Ben Taylor. Set in the dark heart of Victorian London, Year of the Rabbit follows Detective Inspector Rabbit (Berry), a hardened booze-hound who's seen it all.
Rabbit's been chasing bad guys for as long as he can remember, but these days his heart keeps stopping at inopportune moments. So, Rabbit's boss, Chief Inspector Wisbech (Alun Armstrong), forces him to get a partner – young, fresh-faced and clueless Sergeant Strauss (Freddie Fox).
In the East End, crime is relentless, so when they're tasked with solving the murder of another young woman, it doesn't seem that unusual. That is, until they notice a second bullet hole and a mysterious symbol on her make-up compact, which leads them into a labyrinthine quest for a killer, while rubbing shoulders with crooked politicians. Along the way, they team up with Mabel (Susan Wokoma), the daughter of the Chief of Police, who has ambitions to become the first female police officer.