Telly Today: Mid-week TV picks include Rob Lowe's arrival as Wild Bill on ITV and its farewell to Billions on Sky Atlantic tonight, June 12th.

One to Watch: Wild Bill, ITV, STV and UTV at 9pm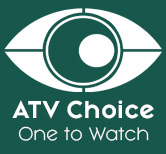 Starring and executive produced by Emmy and Golden Globe nominated actor Rob Lowe, Wild Bill is a fish-out-of-water crime drama following high-flying US police chief Bill Hixon, who is appointed Chief Constable in Boston, Lincolnshire.
Landing in the UK with his teenage daughter Kelsey in tow, Bill is ready to tackle the county's crime figures, armed with a range of statistics and algorithms with every intention of getting in and out as quickly as possible. However, Bill soon discovers the people of Boston are just as smart-mouthed, cynical and difficult to impress as he is, and the man who's spent his life keeping the messiness of human intimacy at arm's length is reluctantly propelled into frontline policing and forced to reconsider his relationship with those closest to him. 
In tonight's first episode Hixon is aware that he has been recruited to slash jobs and he isn't welcomed by his new team. His Deputy, Lydia Price, makes no secret of her disdain for him and frustration at being over-looked for the job, whilst PC Sean Cobley wastes no time in pulling Bill over for speeding on his push-bike and local journalist Lisa Cranston grills him on his approach. The only member of the team ready to embrace the new techniques that Bill brings to the force is bright and eager DC Muriel Yeardsley.
Also this evening, when a decapitated head turns up in a fridge – the coldest of cold cases – Bill starts to wonder what he's got himself into. The victim is revealed to be Mel, a young woman who disappeared 10 years earlier. Breaking the news to her heartbroken mother, Angie, it isn't long before Bill is dragged away from his desk and into the case.

Rob Lowe is Bill Hixon at 9pm on ITV.


The Restaurant That Makes Mistakes, Channel 4 at 9pm
In this groundbreaking new four-part series, the UK's first ever restaurant staffed by people living with dementia is about to open its doors.
In a daring experiment, 14 volunteers all living with some form of dementia are about to make viewers think again. If diagnosed with this terminal disease while still of working age, four out of five people lose their jobs, their independence, and sometimes their homes. But does it have to be like this?
Can this experiment help the volunteers rediscover the people they used to be? This poignant, surprising – sometimes funny – feel-good series follows the journey of the contributors as they are put to work in the restaurant.
Billions, Sky Atlantic at 10.10pm
Tonight on Sky Atlantic the final episode in this twelve-part run of Billions airs. It's the conclusion of the fourth series of the big money-drama starring Damian Lewis and Paul Giamatti with an edition entitled Extreme Sandbox.
In the concluding chapter, Axe makes a big decision, Connerty gets closer to the truth and tensions rise and dynamics shift.
Summer of Rockets, BBC Two at 9pm
In tonight's fourth edition of the six-part series Kathleen (Keeley Hawes) visits a boarding house in search of Anthony, but has no luck. Desperate to keep searching now that she knows he was once in the area near the boarding house, she plans to finally go public with the case, starting with putting up missing person posters.
Samuel (Toby Stephens) attends a Gentleman's Club to speak to Armstrong (William Gaminara), who explains that they have reason to believe that people connected with the Shaw family could be enemies of the state. Not knowing who to believe, Samuel confronts Mr. Field (Mark Bonnar) as to why his dog understands some Russian words. He wants Samuel to gain another invitation to the Shaw's, and to memorise the layout of the house.
The Sex Business: Teens, Channel 5 at 10pm
In the first episode, 'Teens Selling Sex', a disparate group of young sex workers reveal whatlife is really like trying to make a living as escorts, cammers and sex entrepreneurs.
The film explores why these young women decided to "stop giving it away forfree", revealing in the process how materialism has collided with a new age of sexual pragmatism. Can businesswoman Kate consolidate her considerable financial success, becoming a leading player in the industry? Can Ashleigh continue escorting, despite feeling the need to protect herself against the male clients she often fears might want to kill her?
Will Brooke get the opportunity to trade up to the more financially lucrative world of escorting?