Telly Today: June 13th TV choice leads us to BBC Two.

One to Watch: Who Should Get to Stay in the UK, BBC Two at 10pm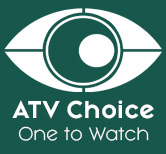 Last year, nearly 700,000 people from outside the EU applied to live in the UK. With Britain's immigration system under increasing scrutiny, this series follows the stories of those desperately trying to stay in the UK and the lawyers tasked with helping them.
In episode one, the programme follows the story of 27 year-old Russian student Valeriya, who moved to the UK as a teenager and is now applying for an entrepreneur visa to stay after her fifth student visa expired.
She must convince lawyer Anne Morris that her business plan for her fledgling fashion label, funded by a large investment from her father, will meet the Home Office's requirements.
At the other end of the scale is Dillian, who fled Trinidad and Tobago seeking asylum. To make a successful claim, his lawyer Mike McGarvey must prove he's unable to return home for fear of persecution. As a high-profile gay man, Dillian claims his life would be in danger were he to return. It's up to Mike to interrogate his story and make sure it stands up to examination.
In Scotland, Ajmal is unable to obtain the visas for the specialist chefs from India he says he needs to expand his restaurant business, as the Home Office does not consider it a role for skilled workers. Ajmal trusts in lawyer Darren Stevenson to make the case for the positive impact his plans would have on the local economy.
For Rashed his application is a matter of life and death, as he claims he would die if he returned to Bangladesh as he says the medicine her requires to treat his Crohn's disease is not available there. He's been living in the UK without a valid visa for five years and receiving treatment on the NHS. He now must argue alongside laywer Ousman Noor for his right to stay on humanitarian grounds.