Telly Today: The Tuesday highlights for your telly viewing this June 18th including the return of Ackley Bridge to Channel 4.

One to Watch: Ackley Bridge, Channel 4 at 8pm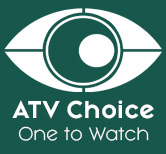 The award-winning drama is back with a third series.
When Nas (Amy-Leigh Hickman) gets an interview for a place at Oxford University, she and best mate Missy (Poppy Lee Friar) hit Oxford Ackley style, but Nas soon feels out of place – she's not posh and she's not white! It's Missy who pulls her through, but the best friends rapidly realise their lives are heading in different directions and a rift opens between them.
Mandy (Jo Joyner) is overwhelmed when her new boss dumps a load of unmanageable kids from his other schools on her, but at least she's got his A-Team of trusted staff – only Mandy, with some strong words from Kaneez (Sunetra Sarker), realises they're not the A-Team, they're liabilities he's trying to get rid of.
New hot-headed Deputy Head Martin (Robert James-Collier) locks horns with Sam Murgatroyd's (Megan Parkinson) mum, who is fresh from prison. And bad girl Rukhsana (Phoebe Tuffs-Berry) runs rings around Sue (Charlie Hardwick), the disenchanted and distinctly un-PC new Director of Behaviour. 

Charlie Hardwick appears as Sue in the third series of Ackley Bridge from tonight on Channel 4.

Holby City, BBC One (England and Wales) at 8pm
When Xavier's (Marcus Griffiths) mum unexpectedly arrives on AAU talking in riddles, Donna (Jaye Jacobs) decides to keep her away from him so he can focus on his work, but when Xavier's father arrives with a life-threatening injury, he's furious that Donna kept him in the dark.
Sacha (Bob Barrett) makes a romantic gesture but finds something unexpected in Patricia's (Sirine Saba) cleaning cupboard. When he tries to confront her he's called into emergency theatre – is life pulling them in opposite directions?
Jac (Rosie Marcel) catches Nicky (Belinda Owusu) wishing to be partnered with Kian (Ramin Karimloo) instead of her. Nicky spends the rest of the day trying to make amends, but will Jac forgive her?
The repeat of River City airs on BBC One Scotland at 8pm
---
Save Money: Good Diet, ITV, STV and UTV at 7.30pm
Last week ITV launched a brand new series of 'Save Money' as we turn our attention now to eating well in Save Money: Good Diet. In every household right across Britain, food and drink is one of our biggest weekly outgoings. In Good Diet, Sian Williams with the help of Chef Phil Vickery investigate how we can spend less and get super tasty, healthy food.
This week we continue our countdown of the UK's top 10 favourite family dishes, and we challenge chef Phil Vickery to wow us with his own super healthy, low cost and of course mouth-watering version. Which delicious dish will claim number eight in our countdown this week and what will our Save Money family make of Phil's dish when they give his recipes a whirl in their own home kitchen?
Sian investigates what's money well spent in our shopping baskets – this week she and nutrition therapist Ian Marber tackle vegan burgers. How do they compare in terms of nutrition and taste and which are best value for money?