Telly Today: Viewing highlights for June 19th.

One to Watch: The Supervet, Channel 4 at 8pm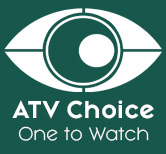 He's back! The nation's favourite vet, Professor Noel Fitzpatrick is presented with an extraordinary range of often traumatic injuries and conditions in this brand-new series, which also sees the expanding facilities at Fitzpatrick Referrals, featuring Noel's new state of the art operating theatre.
Rebecca and Chris are devastated when their four-year-old pug and beagle cross Barney is hit by a bus, crushing an ankle and causing extensive damage to his leg. Noel fears the puggle's wound poses a serious infection risk, and he has lost 40 per cent of the bone in the damaged leg, so the Supervet creates an innovative two-tier treatment, involving an external ankle frame for support.
In a world first, he invents a custom implant that holds the ankle together by fitting inside the bone. Tracy and Lee bring in their ten-month-old Labrador cross Gylly, who has developed lameness and an unusual bone deformity. It transpires that at only three months old, Gylly was accidentally trodden on, causing permanent damage to his shoulder.
Noel is the only surgeon in the world to offer a total shoulder replacement which could give Gylly a fully working shoulder joint, but it's a new and complex technology.
Sisters Rosemary and Diane bring in their beloved five-year-old basset hound Albert when they find he is suddenly unable to move his back legs. Noel's detective skills reveal the cause of the mystery, a bony deformity known as Bony Wobblers, which is causing compression to Albert's spinal cord and, as a consequence, making his legs fail. Noel must perform emergency neurosurgery, but will Albert walk again?

Noel is back with more animal medical stories, tonight on Channel 4.

Heathrow – Britain's Busiest Airport, ITV, STV and UTV at 8pm
Flying even more passengers in and out of the UK's most popular gateway than ever, staff also have to deal with the extra fallout from illegal drones that have closed Britain's second busiest airport – Gatwick. Floods of delayed and irate holiday-makers head towards Heathrow leaving the King and Queen of passenger well-being, Demi and Sue, to sort out the problem.
Sue, meanwhile, goes celebrity spotting White House First Ladies, while Demi performs life-saving first aid during a medical emergency. Joining Demi and Sue in the terminals this year is newbie passenger experience manager Harry who is always hungry even when sick passengers bring back up their lunch. Outside, senior airfield officer and Heathrow favourite 'Airside Ian' returns for more adventures. In this series he is seen protecting planes from bird strikes, clearing snow off the airfield in winter storms, and for the first time, dealing with a full-on runway emergency.
Also tonight Dairy, Drugs and Dogs headline in ITV's latest visit to Heathrow. On the airfield Airside Ian goes for promotion, whilst inside the terminals Queen of T2 Sue saves a musician from missing his concert and in security there's a serious breach. 
The repeat of River City airs on BBC One Scotland at 8pm
---
Gomorrah, Sky Atlantic at 9pm
More popular than even Game of Thrones in its native Italy, the critically-acclaimed Naples-set crime drama Gomorrah returns for its fourth run of episodes.
Described by Ricky Gervais as "the best show in the world", the latest episodes of Gomorrah picks up right where last season's cliffhanger left off, as a devastating event pulls Naples to the verge of all-out war.
The only way crime boss Genny Savatano can maintain balance in the city is to let a new player enter the game – the Levante family, headed by Gerlando. The Levantes hold sway over the north of Naples and have infiltrated every institution there. But once balance in the city has been restored, Genny has one more surprise in store.