Telly Today: Susanna Reid is back on death row, a US Air Force bombardier trying to avoid death and a hotel worse than death for Alex

Polizzi

in Thursday's Telly Today this June 20th.

One to Watch: Death Row, ITV, STV and UTV at 9pm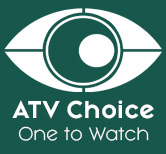 In the second instalment of this two-part documentary series in ITV's Crime & Punishment strand, Susanna Reid travels to Texas, home of the most active death chamber in the United States, to meet notorious Death Row inmate Billie Wayne Coble during the countdown to his execution.
In 1989, Coble pleaded guilty to triple murder and has been languishing on Death Row ever since, having once been described by a prosecutor as having a 'heart full of scorpions.' Now 70 years old, Coble is fighting for a last minute stay of execution. If it fails, he is set to become the oldest man put to death in Texas in modern times.
Susanna is granted Coble's final television interview in the eight-day run up to his death date. During the in-depth meeting, Susanna revisits the night of the crime in an attempt to find out why Billie Wayne committed the brutal murders.
Coble had driven to the small town of Axtell in central Texas on the hunt for his estranged third wife Karen Vicha, who was threatening to divorce him. But when he arrived she wasn't home, so instead he shot dead her brother, father and mother.
Delving into his family life, Susanna builds a picture of what kind of man Coble was 29 years ago and what kind of man he is now. She explores with him what it is like knowing when, where and how he is going to die. As Coble's date with death looms ever closer, Susanna speaks to those affected by the case, including Karen's nephew JR Vicha. Susanna also spends time with Billie's only son Gordon and his family as they prepare themselves to witness a loved one condemned to death.
On the day of Coble's execution, Susanna is outside the death chamber, immersed in the intense atmosphere as the hours count down, alongside both those who have waited for this day for 30 years and those closest to him, who are praying that a stay of execution comes at the 11th hour.

Susannah Reid has switched the GMB studio for the prison visiting rooms of America.


Catch-22, Channel 4 at 9pm
Catch-22, a brand new US drama based on Joseph Heller's seminal novel of the same name, is the story of incomparable artful dodger Yossarian, a US Air Force bombardier in World War II who is furious because thousands of people who he has never met are trying to kill him.
His real problem is not the enemy, however, but rather his own side, which keeps increasing the number of missions the men must fly to complete their service. Yet if Yossarian makes any attempt to avoid his dangerous assignments, he'll be in violation of Catch-22, a hilariously sinister bureaucratic rule that specifies a concern for one's own safety in the face of immediate danger is the process of a rational mind.
A man is considered insane if he willingly continues to fly dangerous combat missions, but a request to be removed from active duty is evidence of sanity, which immediately makes him ineligible. In the first episode, young American flyers arrive in war and discover that military bureaucracy is deadlier than the enemy.
---
The Hotel Inspector, Channel 5, 8pm
More truthful advice and room renovations from former Forté executive Alex Polizzi, the Hotel Inspector for Channel 5.

Tonight visits Horley near Gatwick to help Quasim, the owner, improve his ailing Surrey guesthouse, The Lawn Guest House. In one scene Alex describes the establishment as "a dump" so things can only improve and they need to – with thirteen other B&Bs all battling for the same trade in the local area. With business far from booming the establishment is struggling to make its monthly repayments.
Alex can see the potential in Quasim's business, but curbing his expensive tastes to maximise profits turns out to be far from easy.