Telly Today: Friday highlights for June 21st BBC One bring us the beginning of the end for Still Game, Sky Arts celebrate 'Frank Sidebottom' and celebs return to the Crystal dome.

One to Watch: Still Game, BBC One at 9pm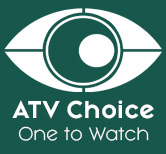 The twelve viewers to the BBC Scotland channel have already had the joys of the final outing of this sitcom. Now its the turn of network BBC One.
Jack, Victor and the rest of the Craiglang gang are back for the ninth – and final – series of Still Game, as the comedy goes into retirement. Created, written by and starring Ford Kiernan and Greg Hemphill, the final run of episodes celebrates growing old disgracefully as the riotous pensioners rail against everything modern life has to throw at them.
Debuting on BBC Scotland's new digital channel and on BBC One later in the year, this first episode sees Craiglang hail a new internet sensation, while Jack and Victor decide it's high time to get tech savvy.
When Isa is mugged Winston comes to her rescue, little realising his heroic deed is being filmed, turning him into an internet sensation. Winston initially downplays the attention, but when Methadone Mick points out the advantages of internet fame, he embraces his new-found celebrity status.Meanwhile, Jack and Victor decide they won't be yesterday's men and buy themselves mobile phones.
When internet whizz Isa shows the friends how popular Winston is online, Jack and Victor turn their hand at creating viral videos. However, they soon discover the internet is a fickle master and fame fades fast.

Just about Still Game, but for the final time.

Being Frank: The Chris Sievey Story, Sky Arts at 10pm
Known for his bizarre papier-mâché head, Timperley's favourite son Frank Sidebottom was the court jester of the Manchester comedy and music scene for 25 years up to his death in 2010.
However, very few were able to get to know Chris Sievey, the man under the mask. Produced, directed and edited by Steve Sullivan, a past collaborator with both Frank and Chris, this official documentary examines the maverick Mancunian and, with help from insights from family and friends including Johnny Vegas, Jon Ronson, John Cooper Clarke and more.
The hour-long celebration of Chris' life and work reveals the unknown story of Chris Sievey. A suburban superhero with a split personality and the fanatical desire to preserve the myth he created.
---
Celebrity Crystal Maze, Channel 4 at 8pm
"As the countdown to a brand series ends, a brand new countdown in the maze begins" to paraphrase the late Richard Whiteley's opening lines to the first edition of Countdown on the first day of Channel 4 back in '82. And its a fitting as Richard Ayoade welcomes more teams of celebrity adventurers in a brand-new series including Carol Vorderman, Whiteley's co-host.
The teams face a host of skill, physical, mental and mystery challenges in order to win precious crystals to exchange for time in the legendary Crystal Dome. The teams explore four fantastic realms of puzzles: Aztec, Industrial, Futuristic and, new this year, the Eastern Zone.
The first team to take on the Crystal Maze is captained by reality 'star' Gemma Collins, who is used to making an arse of herself on TV so this should be pretty easy, as as capitain she'll be well gel to avoid those physical challenges. The TOWIE brand, is also represented by equally talentless teammate James 'Arg' Argent. Things however look up with the legendary TV personality Carol Vorderman taking part along with comedian Ellie Taylor and TV presenter Rick Edwards, fighting to maintain any sense of decorum and to get a word in edgeways.
There are self-congratulatory highs, lock-in lows and some semblances of redemption. Keep your volume control close at hand!

Amazing spaces of a Crystal dome kind for Channel 4 this evening.