Telly Today: Monday June 24th and there is more drama in Shieldinch, drama in the Beecham House and drama in the wrestling ring.

One to Watch: River City, BBC Scotland Channel, 10pm (Repeated on BBC One Scotland tomorrow at 8pm)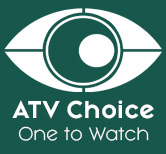 Alex's search for the truth about Annie and his son lead him to the criminal Sneddon. Demanding answers, Alex is stunned to discover the picture of Annie and his son was fake – there is no baby. Distraught, Alex hunts down Lenny, hell-bent on revenge.
At Amber Cabs, Alex holds Lenny at gunpoint while Stevie urges Poppy to make him see sense before it's too late. As tensions rise between father and son and their makeshift truce is off, uncomfortable truths are served up, pushing one of them to an emotional edge and uncertain future.
Elsewhere, Kim's memory continues to cause concern but she hides the symptoms from Bob. Angus tries to convince her to seek help and get tested for early-onset dementia. At the health centre, Kim reluctantly confesses all to Eve who reassures her but is concerned enough to instruct further tests.
With their wedding on the horizon, Scarlett realises Dougie doesn't have a best man. She starts auditioning Shieldinch men for the role little realising her groom-to-be is cheating on her with Suzie.

Lenny's about to be found out in River City.

Fighting with My Family, The Sky Store, from today
One of the more surprising feelgood hits from this year, Stephen Merchant writes and directs the real-life story of Saraya Bevis-Knight, better known to grappling fans as WWE Superstar Paige. Florence Pugh stars as the body-slamming Saraya, while Nick Frost and Lena Heady have a great time as her parents (also wrestlers).
Growing up in Norwich, Saraya and her brother Jack dream of making it in the WWE. When the opportunity arises, both try out for a spot in the big time, but only Saraya gets chosen. She soon discovers the road to the WWE is a lonely and unforgiving one, filled with insecurity and politics, while back home Jack also struggles to cope after having his dreams crushed in front of him.
It's a touching, but also humorous and uplifting story, appealing as much to non-wrestling fans as it will be to those familiar with WWE universe.
---
Beecham House, ITV, STV and UTV at 9pm
Set on the cusp of the 19th century in Delhi before the British ruled in that region, the drama depicts the fortunes of the residents of Beecham House, an imposing mansion surrounded by acres of exotic woods and pristine lawns.
In the second episode of the drama reports come through that Daniel is in Kannauj where the East India Company have set up a military base camp. The camp is deemed by many, including General Castillon, to be a direct provocation. John's brother, Daniel is found in a brothel drowning his sorrows. It's many years since the brothers have seen each other and it becomes clear that they have a troubled past.
As Henrietta struggles to adapt to life in India she is shaken by the arrival of Chandrika who challenges her for control of the household. Her spirits are lifted by Daniel's return as the Beecham family is reunited. Clearly attracted to John, Margaret reconsiders her plans to return to England. However, after an upsetting meeting with Henrietta and Chandrika, Margaret wonders if she has made a mistake. 
---
Dark, now streaming on Netflix
Dark is a family saga with a supernatural twist, is set in a German town in present day where the disappearance of two young children exposes the double lives and fractured relationships among four families. In ten, hour-long episodes, the story takes on a supernatural twist that ties back to the same town in 1986.
In this second series, now streaming on the content service, Jonas finds himself trapped in the future and desperately tries to return to 2020. Meanwhile, his friends Martha, Magnus, and Franziska are trying to uncover how Bartosz' is involved in the mysterious incidents occurring in their small hometown of Winden. More and more people are drawn into the events orchestrated by an obscure figure who seemingly controls everything that is connected throughout different time zones.