Telly Today: Tuesday on the telly sees highlights from Holby City, Her Majesty's Cavalry and Warrior's Itchy Onion this June 25th.

One to Watch: Warrior, Sky One at 9pm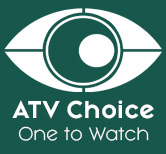 "Forget it… it's Chinatown."
A gritty, sexy, violent, pulse-quickening new series, Warrior is a crime drama set during the brutal Tong Wars of San Francisco's Chinatown in the latter part of the 19th Century.
Inspired by the writings of the late Bruce Lee, the series follows Ah Sahm (Andrew Koji), a martial-arts prodigy who immigrates from China to San Francisco under mysterious circumstances and becomes a hatchet man for the Hop Wei, one of Chinatown's most powerful tongs (Chinese organized crime families).
In the opening episode, entitled 'The Itchy Onion', as he searches for a woman who left China two years earlier, Ah Sahm crosses paths with Mai Ling and Li Yong, followers of the rival tong leader Long Zii, who is trying to avoid an opium war with the Hop Wei – a war that Walter Buckley, the deputy to San Francisco Mayor Samuel Blake, actively promotes.

Holby City, BBC One England, Wales and NI at 8pm
Xavier (Marcus Griffiths) tries to build bridges with Donna (Jaye Jacobs), but she's still deeply hurt and a big declaration goes down like a lead balloon. Cameron (Nic Jackman) can't quite shift his feelings of unease around Evan (Jack Ryder), and when he overhears a phone call his suspicions are confirmed. But will anyone else believe him?
Fletch (Alex Walkinshaw) is anxious about his first official date with Ange (Dawn Steele), but he has even more reason to be worried when Hanssen (Guy Henry) asks him to stop Ange's out-of-hours surgeries
The River City repeat airs at 8pm on BBC One Scotland.
---
Her Majesty's Cavalry, ITV, STV and UTV at 8.30pm
Three and a half centuries after the Household Cavalry was founded, the first female trooper is about to join the regiment. We follow Trooper Nina Crocker as she gets ready to make military history by serving alongside the long serving cavalrymen. 
While things are getting even tougher for the new recruits, they are entering the next level of training in which the pressure is massively turned up. With very little sleep from working 18 hour days, and under the record-breaking summer heat, they need to survive rigorous inspections to make it to the next stage.
Meanwhile, the armoured side of the regiment have travelled to Canada, to practise their fighting skills on the British Army's largest and most unpredictable training ground.
---
Mike Epps: Only One Mike streaming from today on Netflix
Comedian and actor Mike Epps is appropriately inappropriate in his no-holds-barred Netflix stand-up special, Mike Epps: Only One Mike.
Filmed at Constitution Hall in Washington, DC, the one-hour special reminds us why Epps is a one-of-a-kind comedian as he reflects on the gift (and curse) of raising four daughters, overcoming childhood dyslexia and the mysterious infinite wisdom of old people.
The comedy special launches globally on Netflix from today, June 25th, 2019.