Telly Today: Highlights for June 26th.

One to Watch: How to get Away with Murder, Sky Witness at 9pm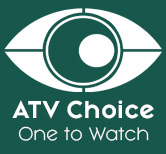 The series returns this evening for its fifth run with an episode entitled Your Funeral.
Annalise is back in the classroom after her big supreme court victory, and a new mystery is about to unfold.
Academy Award winner Viola Davis returns as Professor Annalise Keating in the fifth season of the hit Shondaland drama. We rejoin Annalise as she selects students for her new legal clinic at Middleton and juggles job offers from competing firms, all while the Keating 4 attempt to move on from last semester's turmoil.
And in a startling flash-forward a new mystery is introduced, shaking things up for everyone.

Summer of Rockets, BBC Two at 9pm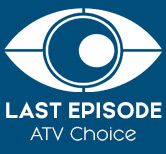 Mr Field (Mark Bonnar) suspects Richard, Arthur (Timothy Spall) and Kathleen (Keeley Hawes) are behind the attack on his dog and office.
General Armstrong (William Gaminara) invites Samuel to join him at his club, and explains his theory to Samuel: there's a cabal of disaffected people, a coalition between once-important men who now feel themselves sidelined, and some rogue officers from MI5 and MI6 who believe there is massive Russian penetration in the secret service.
Kathleen, Richard and David (Greg Austin) arrive back at the house. David still assures them that he is not Anthony. She takes him to the boarding school to see Tezler, but he is still adamant that they have mistaken his identity.
Joel (Fode Simbo) and Hannah (Lily Sacofsky) go to the dance hall, where Joel is attacked by a group of boys and a large fight breaks out -which sees Hannah punched in the face.
---
Beat the Chef, Channel 4 at 5.30pm
In this episode the amateur cook and the professional chef are making spicy pork tacos and guacamole in a high-tempo contest.
Will the more refined professional approach from Frederick Forster please the food jury in a blind tasting or will the home cook's passionate authenticity come up trumps? One vote will win cash prizes, but no votes and it'll be time to head home empty-handed.
---
Wild Bill, ITV, STV and UTV at 9pm
Bill launches a PR offensive when a leaked list of potential redundancies turns his team against him, and courts Boston's old folks by claiming his new approach will make them safer.
However, when a routine burglary turns out to be something much bigger, Bill finds himself facing a public panic, fuelled by The Stump. Discovering DNA in one of the burglary scenes, the team find a match, but with the culprit missing, they go to visit his estranged daughter, Alma, who works at the local library. With Alma not having seen her father since she was young, the team must work hard to track him down.
Meanwhile, Bill's relationship with Mary begins to deepen and Oleg keeps up the pressure on Muriel.