Best on the Box: TV highlights for Sunday 30th June. Highlights include Kylie at Glastonbury.

One to Watch: Kylie at Glastonbury, BBC One at 6pm
Lauren Laverne and Clara Amfo introduce an epic hit-filled set from Queen of Pop Kylie Minogue, who finally makes her Worthy Farm debut in her own right after being forced to pull out in 2005 following her breast cancer diagnosis. The singer and actress – best known acting wise for her role as Charlene Robinson in Aussie soap Neighbours, has been bringing pop fans hit after hit since 1987.
Expect some wall-to-wall hits, stunning song-and-dance routines and a massive crowd all dressed up and ready to celebrate Kylie's 30-year reign as adopted British pop royalty. Will we be lucky, so lucky, lucky, lucky to get renditions of  Spinning Around, Can't Get You Out of My Head and All The Lovers? Quite possibly and maybe even some of those early tracks too such as Got to Be Certain.
Following Kylie onto the Pyramid Stage there's highlights from Miley Cyrus – with plenty of attitude, global hits like Wrecking Ball and the recent Mark Ronson collab, Nothing Breaks Like A Heart.
Plus there's an acoustic set from emerging reggae princess Koffee and a film introduced by the Reverend Kate Bottley exploring the spiritual pull of the Vale of Avalon and the legend of The Glastonbury Thorn.
Trevor McDonald's Indian Train Adventure, ITV, STV and UTV at 8pm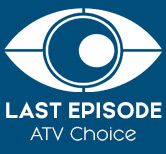 The veteran newsman boards the Maharajas Express – an extraordinary train that recreates the heritage of India's richest kings – for an eight day tour of India, taking in its most wondrous sights. Thirty years after he last visited as a foreign  correspondent, he sees how India is rapidly transforming itself into an economic superpower, complete with high-tech factories, five-star hotels and the most expensive home on the planet. 
In the second part of his eight-day journey on the Maharajas Express, Sir Trevor sees how the former jewel of the Empire is now overtaking Britain as an economic superpower. Along the way he visits an unusual temple where the locals worship rats; visits the Taj Mahal, and reveals the shocking extent of pollution that threatens the future of the monument.
He concludes his journey at the very spot where Mahatma Gandhi – the man who lead India to its independence – was assassinated. 
---
Austrian Grand Prix, Sky Sports F1 from 2pm | Austrian Grand Prix Highlights, Channel 4 at 7pm
The hills are alive with the sound of engines, as the 2019 Formula 1 season races into Austria. Set in the beautiful Austrian countryside, the 10 corner Red Bull Ring is a fan and driver favourite with elevation changes, two DSR Zones and breath-taking views over the surrounding hillside.
Dominated by Mercedes since the track's inaugural race in 2014, last year Red Bull were finally able to secure their first home victory when Max Verstappen took the chequered flag. Can he or teammate Pierre Gasly repeat the success against past winners and Mercedes stablemates Lewis Hamilton and Valtteri Bottas? Or could current second-place driver Sebastian Vettel achieve his first win at this circuit for both himself and Ferrari?
Channel 4 highlights are presented and overseen by Steve Jones, with David Coulthard, Mark Webber and Billy Monger.
---