Telly Today: A new month and what's on the box tonight? Our regular trip to River City of course along with ITV2's latest quiz Hey Tracey!, cheap scouse houses and some comedy via Netflix.

One to Watch: Hey Tracey!, ITV2 at 10pm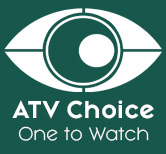 Hey Tracey! the fun-filled quiz show for ITV2, hosted by Joel Dommett, enters its third episode this week, a world where celebrities play to win cash for members of the public… with some unpredictable consequences.
In this evening's outing
the celebrities taking part are Love Islands Eyal Booker, reality star Ferne Mccann and comedian Stephen Bailey and playing on the opposite team is Ibiza Weekender Jordan Davies, Real Housewives of Cheshire star Tanya Bardsley and comedian London Hughes.
If our celebrities don't know the answer to Joel's unusual questions, they can say "Hey Tracey!" and enlist the help of his very own virtual assistant. But forget your high-end Silicon Valley artificial intelligence – Tracey was thrown together by some sixth formers in the late
90's
as part of their technology coursework… and she can usually be found tucking into a pie or painting her nails.  
Each time our celebs summon her help, Tracey can connect them with someone in the real world that might be able to help. Less phone-a-friend, more like comedy cold calling. And that means everyone from dog groomers to massage parlours, piano tuners to equine dentists, roadside burger vans to reptile houses.
So, if our celebrities want to win big, they'd better make sure they say… "Hey, Tracey!"

ITV2 at 10pm, Tracey is unleashed once more.


River City, BBC Scotland Channel, 10pm – repeated tomorrow at 8pm on BBC One Scotland
Optimistic about a future with Alex, Nicole brags about her relationship – little realising he's got other ideas. When Alex brushes off her affections, Nicole's devastated. Adding insult to injury she spots him growing close to Poppy. Hurt, Nicole confronts Alex who quickly shuts down her relationship dream – she was just a fling. Nicole decides to play dirty to get rid of her love rival, which leads her to turn to Lenny to take revenge against Alex and his latest love interest.
Elsewhere Eve tries to get closer to her secret daughter Lou, but her obvious interest is misconstrued as infatuation. As Lou grows increasingly uneasy by Eve's behaviour, the doctor questions Gabriel about his past with Amber. In an attempt to learn more about the woman her daughter is dating, Eve's constant questioning only raises suspicion – leading to a heated showdown with Amber.
Lenny smarts as he watches Alex's latest love life drama unfold. Irked that his son has moved on so quickly following his affair with Lydia, Lenny's anger grows. Drinking heavily, Lenny talks to Lydia, which causes concern for Stevie. Later, Stevie is left stunned when Lenny makes a startling confession.
---
The £1 Houses – Britain's Cheapest Street, Channel 4 at 8.30pm
Liverpool City Council are selling off derelict houses – for just £1 each. But the bargain buyers face some big risks: they must invest thousands of pounds of their own money to renovate a derelict property, which they must complete within 12 months, or the Council can take it back – with no compensation.
And they must commit to live in a run-down area known for crime and anti-social behaviour. Following the award-winning first series, the cameras return to catch-up with the people now living in the £1-House neighbourhood, also following the highs and the lows of those still taking the gamble.
Debbie and Ste's plans for their dream kitchen are threatened when they realise the back end of the house is sinking. With Ibby's builder juggling multiple jobs and her windows delayed, she worries the house won't be ready before her baby arrives. And a frightened Victoria is forced to call 999 when kids start setting off fireworks horizontally down the street.
---
Katherine Ryan: Glitter Room, Netflix from today
Everyone's favorite single mom is back with her second Netflix original stand-up special Katherine Ryan: Glitter Room, launching globally on July 1st.
A follow-up to her 2017 special In Trouble, Katherine toured Glitter Room across the UK with an unprecedented four-week run at London's Garrick Theatre in the West End. After dividing The Belasco Theater audience on their love or dislike of the Kardashians, Katherine showcases her skillful and hilarious storytelling style with tales about following a man to Japan and meeting her daughter's first celebrity crush, Anna Kendrick.