Telly Today: Highlights for Tuesday July 2nd include the return of Knightfall to History, Dame Judi Dench takes a trip of a lifetime and Channel 4 continue to drag up.

One to Watch: Knightfall, History Channel at 9pm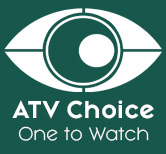 The History channel is about to bring the 700-year-old tale of the Knights Templar to life once more.
Tom Cullen leads an all-star cast as he reprises his role as Landry du Lauzon, the disgraced Templar knight who must rise from disgrace and through the Templar ranks to come to their defence.
Star Wars legend Mark Hamill joins the cast as new character Talus, a battle-hardened Knight Templar veteran and initiate master. He is tasked with preparing the next generation of men to proudly wear the iconic red cross on their chests and become "God's Executioners". Talus must resurrect the shamed Landry to restore the Templars.
The second series starts with the king of France (Ed Stoppard) and his army of unimaginable power in preparation to take down the Knights Templar forever. With the historical and ruthless downfall of the Templar Order on the horizon, season two is based around power, redemption, revenge, betrayal, family, and ultimately an epic war between church and state.
Returning for season two are series regulars Ed Stoppard as King Philip IV of France, Pádraic Delaney as Gawain, Simon Merrells as Tancrede,  Julian Ovenden as William DeNogaret and Jim Carter  as Pope Boniface VIII.
In addition to Mark Hamill, new cast members in the latest episodes include: Clementine Nicholson as Margaret, Princess of Burgundy and the devoted wife of Prince Louis of France, Genevieve Gaunt as Princess Isabella, the daughter of King Philip who history would eventually call "the she-wolf of France," and Tom Forbes as Prince Louis, the violent and unpredictable son of King Philip and heir to the throne.
History air the first episode of the second series of Knightfall tonight at 9pm

Judi Dench's Wild Borneo Adventure, ITV, STV and UTV at 9pm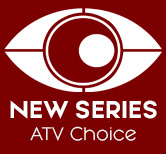 In the first episode, Dame Judi experiences the rainforest for the first time in a thrilling 125 mile helicopter ride to the heart of the island with expert Glen Reynolds. The jungle there is 130 million years old – so ancient it was around when dinosaurs walked the earth.
Once she arrives, Dame Judi meets orangutans in the wild, encounters giant grasshoppers and moths and falls in love with a dung beetle she names Bob. Dame Judi discovers how the orangutans, which share 97 per cent of their DNA with humans,  are helping to prevent global warming by spreading the seeds of the large trees that are the most efficient at hoovering up the harmful carbon in the atmosphere. 
In the company of expert Tom Fayle and Tony Kirkham, the head of the arboretum at Kew, she is hoisted up one of the tallest trees in the forest to discover how the rainforest is a multilayered Eden with up to 30 per cent of life existing high in its canopy.
And finally she explores how orphan sun bears are being released back into the wild. She joins Dr Wong Siew Te, who raised them, as he releases three back into the wild.
---
Warrior, Sky One at 10pm
Intercepting a shipment of opium at the docks, Young Jun, with Ah Sahm and his Hop Wei lieutenant Bolo in tow, decides to send a message to Long Zii in the episode entitled There's No China in the Bible.
Big Bill and Lee investigate a grisly murder scene in an alley next to an Irish bar, The Banshee. Penny Blake, the young wife of San Francisco's mayor, finds herself in a bind while visiting the wharf with her Chinese manservant Jacob.
Ah Sahm pays a steep price for playing the hero. The Long Zii clean up a mess, and brace for more bloodshed.
---
Drag SOS, Channel 4 at 10pm
Fabulous drag collective The Family Gorgeous make a road trip across the country, transforming unlikely protégées into bigger, bolder, braver drag-enhanced versions of themselves, all with a generous splash of glitter, in order to unlock their long-lost confidence and inspire them to change their lives in ways that they've never dreamed of.
In this episode the Family Gorgeous hope to inject a dose of fabulous into the lives of three locals in Ipswich. Since he left school, 18-year-old Brandon has been working alongside his father and brother at a bottle factory, but he hopes that, by finding his drag queen alter ego, he'll also find the confidence to pursue his dream job, as a police dog handler.
Café owner Anna wants to express her love for her husband Cliff, who has been diagnosed with cancer. She and Cliff didn't have enough money for a fabulous wedding when they first got together, so she asks the queens to build her a dress fit for a royal wedding. With the help of some Tina Turner lip-syncing, she aims to let Cliff know that he's simply the best.
Meanwhile, Yvonne is worried about her husband Steve, a farmer who works 24/7 looking after livestock and who, over time, has become increasingly tired and grumpy. Yvonne hopes that the Family Gorgeous can give 59-year-old Steve a new lease of life.