Telly Today: Midweek highlights include more pet issues with The Supervet, the life of a the Casualty department, a trip to The Ritz and the return of the Shondaland legal drama this July 3rd.

One to Watch: For the People, Sky Witness at 10pm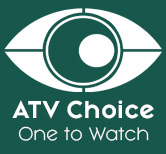 The second series of ABC's For the People returns to Sky Witness this evening with the opening edition entitled First Inning.
All rise – the court is back in session for this second run of the Shondaland legal drama. Six talented lawyers from opposing sides of the court face-offonce again in another series of high-stakes cases, where they will be tested both inside and outside the court as their personal and professional lives intersect.
In this second series premiere outing, Sandra, with the help of new investigator Ted, must defend a teenage gamer whose online argument unexpectedly ends with the death of a United States senator.
On the prosecution's side, Roger has a personal connection to the case and is determined to charge the teenager to the furthest extent of the law, pushing Kate to her limits in the process.
Meanwhile, Jay is tasked with defending New York's most spoiled millennial from going to jail for her petty crimes.
For the People returns to Sky Atlantic, tonight at 10pm. ©2018 ABC.


Inside The Ritz, ITV, STV and UTV at 8pm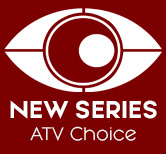 In the first episode of this four-part series ITV cameras take a look at the workings of one of London's best-known and top-rating hotels. There's no need for Alex Polizzi here as The Ritz offers for big money the best hotel experience you can buy.
With people spending less and ever more luxury hotels opening their doors, how does one of the most traditional hotels in the world stand out from the rest? The Ritz opens its doors and allows viewers to peek inside and see the workings of one of the greatest hotels in the world. 
The hospitality outlet is a Grade II listed 5-star hotel located in Piccadilly in London, England. It has been seen since its very earliest of days as a symbol of high society and luxury.
The hotel was opened by Swiss hotelier César Ritz in May 1906, eight years after he established the Hôtel Ritz Paris. Noël Coward was a notable regular at the Ritz restaurant in the 1920s and 1930s and ATV boss Lord Lew Grade rented a penthouse for his mother to reside in at the hotel until her death during the 1970s and early 80s.
The interior was designed mainly by London and Paris based designers in the Louis XVI style, which is consistent throughout. The Ritz's most widely known facility is the Palm Court, which hosts the famous "Tea at the Ritz".
---
Supervet, Channel 4 at 8pm
Andy and Petra bring their 13-month-old cocker spaniel puppy for scheduled surgery for hip dysplasia, which will require two separate full hip replacements. But during the first operation there's a snag mid-surgery and Noel has to find another solution.
Two-year-old cat Jazz is rushed in by mum Sarah suffering from a smashed femur and punctured lung after being hit by a car. Some of Sarah's four children have special needs and Jazz is a very special companion, providing therapy as well as friendship. On its own, Jazz's leg injury is not life-threatening, but there are other complications that could be. And Laura arrives with eight-year-old dachshund Olive, who has suddenly lost the use of her back legs.
Olive has worked with Laura as a therapy dog with pupils at the school where she teaches. MRI scans confirm that a disc in Olive's spine has blown – a genetic issue in this breed – and the clock is ticking as she is taken to surgery. 'When the disc explodes and hits the spinal cord it does damage, which is why it's important you're here quickly,' Noel explains. But even after the operation, it's still by no means certain that Olive will ever walk again.
---
Casualty 24/7, Channel 5 at 9pm
Channel 5 returns to Barnsley Hospital's bustling emergency department for another exclusive look at how the staff deal with the unpredictability of never knowing what crisis they are going to be faced with next.
There is no let up for the staf fwho manage the 250 patients per day entering through the always-open doors. Sister Jane manages ambulance arrivals, Dr Nick Mani is prepared for all eventualities as he takes an emergency call from paramedics with a critically ill one-day-old baby on board.
Also rushed in by ambulance is 44-year-old Simon,whose foot was run over by a mini digger while he was installing cables on the roads. There is some friendly local rivalry when Simon, who is from Pontefract in West Yorkshire, thinks that the local Barnsley accent sounds funny. Hilary seeks treatment following a surprising reaction to a beauty treatment. She is seen by nurse Cheryl, who shares her own story about how a personal tragedy motivated her to get into nursing.
While Sister Jane meets one of her heroes, Dickie Bird—the Barnsley legend and world's most famous cricket umpire is in casualty for a follow-up appointment—volunteer Jane is busy making strawberry jam sandwiches, and there is debate among all the staff about who has the best uniform.