Telly Today: Thursday July 4th highlights include another hotel inspection on Channel 5 and a rather special coach house on Channel 4.

One to Watch: The Hotel Inspector, Channel 5 at 9pm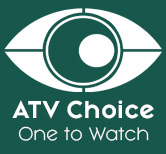 Alex Polizzi continues tackling some of her biggest challenges yet.
Eleven years and 15 series have passed since Alex first stepped into a hotel for Channel 5 and the hospitality expert is still confronted with chaos, mismanagement, terrible service and bad decor.
This week, the Hotel Inspector is called to the French Pyrenees by ex-pats. Having invested everything into creating a specialist holiday retreat and a beautiful family home for themselves and their two young boys, Mike and Joss have now hit a rather large bump in the road—realising that their specialist holidays are just not bringing in enough money to keep them afloat.
Despite the gorgeous scenery of the area, with its mountains, vineyards and castles, the hotel is seeing paltry bookings. With their savings rapidly dwindling, the couple are desperate not to take another wrong turn, so they have called Alex for help.
Wanting to keep their dream alive, Alex suggests radically changing their thinking and opens their eyes to a new revenue stream. But will Mike and Joss be prepared to make a huge sacrifice to give it a go?
More hospitality inspections tonight at 9pm on Channel 5.

Serengeti, BBC One at 8pm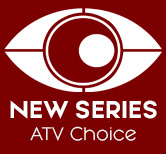 Serengeti follows the interconnected stories of a cast of savannah animals over one year, in a bold new dramatised natural history format for BBC One. Narrated by award-winning British actor John Boyega, the series captures the high drama of the area's distinctive wildlife up close. There's love and loss, jealousy and rivalry, tragedy and triumph, as their lives entwine and dramatically unfold in the heart of this legendary land.
It's the time of plenty in the Serengeti, with food in abundance, but a series of unexpected events turns families against each other and stretches relationships to breaking point. Kali, a brave lioness and devoted mother of four cubs, has broken the golden rules of family life by having cubs with an outsider. When she tries to bring the cubs home, her betrayal is exposed and she is forced into exile.
Bakari, a passionate male baboon, starts a deep and jealous rivalry after the female he was devoted to is stolen away by the new, more aggressive, leader of the troop. Zalika, a young hyena, loses her mother in a terrifying attack by some rogue male lions and has to assume the leadership of her family. Somehow, she must prove herself ready for such a huge responsibility.
Tembo, a teenage elephant, questions his place in the family when his mother Nalla, the matriarch of the family, gives birth to a new baby and he is sidelined. Bakari attempts to win back his lost love until tragedy strikes and Kali finds salvation from an unexpected place. Emotions run high as each of the characters struggles to cope with their worlds being turned upside down.
---
Sarah Payne the untold story, ITV, STV and UTV at 9pm
In this new documentary for ITV's Crime & Punishment strand, Susanna Reid speaks to Sara Payne about the murder of her eight-year-old daughter Sarah, reflecting on the devastating impact it has had on her family, and the lasting legacy of her death nearly 20 years on.
The abduction and murder of Sarah Payne from a field near her grandparents' home in Sussex in July 2000 shocked the nation, particularly when it was revealed the culprit Roy Whiting was a convicted paedophile who had committed a similar crime – though not murdered the girl – some years previously.
Sarah's mother campaigned to change the law, allowing concerned parents access to the sex offender register, and succeeded in changing the criminal justice system. A decade on, as she turns 50, Sara Payne gives Susanna a vivid insight into her daughter, her family and the effects the murder and ensuing court case had on those left behind in their wake.
Featuring interviews with Sarah's brothers and sister, as well as her grandparents, who have never spoken before, the documentary explores the case from the Payne family's perspective, going behind the headlines to explore how they coped at the time, and the long-lasting impact it has had on all of them.
---
The Rookie, Sky Witness at 9pm
The first series of The Rookie reaches episode sixteen tonight entitled, Greenlight.
Officer Nolan gets a lesson in respect after his arrest of a gang member leads to a free-for-all on his life. Meanwhile, Officer Chen and Officer Bradford pull over Mario Lopez, who viewers over a certain age will remember as AC Slater from Saved by the Bell, who thinks he can talk his way out of a traffic violation. (He's no Zack Morris).
---
George Clarke's Old house, New Home, Channel 4 at 8pm
Hidden behind one of Leamington Spa's smartest addresses is a rather special coach house.
Once attached to a grand home, this humble dwelling has been hacked about over the years and was last decorated in the 1980s, with a mock medieval style, plus fake Tudor windows and unnecessary beams.
New owners Albert and Kristina have their work cut out to get this place turned around into something special. With a new baby just weeks away, it's a race against time. George kicks off by knocking a huge hole in the ceiling looking for extra headspace. Plus George takes a trip to Mellor, to visit a 200-year-old farmhouse on the edge of the Peak District. He's brought his sledgehammer but the owners seem unwilling to let him knock any walls down. Can he make do with moving the door instead?