Best on the Box: Highlights for Saturday July 6th include bridges, chariot racing and the weekly visit to A&E.

One to Watch: Race to the Death, Channel 4 at 8pm
In the 1970s Roman culture became the thing of sitcom with Frankie Howerd as Lurcio in Up Pompeii. However life wasn't all saucy jugs and prologues. Chariot racing was the spectacular and lethal show at the heart of Roman life.
It quelled the masses, oiled the wheels of politics and made some racers very rich. Now new evidence helps piece together the truth about this high-stakes sport, from the vast crowds, riots and curses cast on drivers to the huge prizes that made some charioteers the best-paid sports stars in history.
This vivid documentary builds and track tests a Roman racing chariot, recreates the real drama of races and uncovers the story of Rome's most successful driver, Scorpus: a slave with record victories, who battled death in Rome's great circuit, the Circus Maximus.
Roman life is probably most widely known to TV audiences of a certain age thanks to Up Pompeii with Frankie Howerd.
Lighting The Thames, Channel 4 at 7pm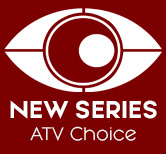 Architectural designer Charlie Luxton goes behind the scenes to look at the work of the Illuminated River Foundation, the body responsible for a £45million plan to light the bridges of central London.
When complete, the project will see 15 bridges with a combined length of 2.5 miles decked out with over 100,000 lights, making it arguably the largest public art work ever conceived.
In the first of this three-part series Charlie travels to America to meet Leo Villareal, the artist behind the project.
Back in London, he gets together with the Chewing Gum Man – British artist Ben Wilson – who is converting the Millennium Bridge into a display using discarded gum for a canvas.
Charlie meets river folk and also explores the varied history of the first bridge to cross the Thames – what we now know as London Bridge. 
---
Casualty, BBC One at 8.25pm
Following a week off at the end of June Casualty returns to BBC One tonight. When Iain (Michael Stevenson) sees Frankie (Nancy Surridge) – a neglected child he saved when at his lowest ebb – on the news, he's determined to find her before it's too late.
Jade (Gabriella Leon) is gutted when it's announced that Marty (Shaheen Jafargholi) has won the nursing bursary award, but when she learns all that he's been through to get where he is, she wants to know more. She wonders if she really knows Marty at all, and she's not the only one.
Gem (Rebecca Ryan) is jealous of Rash's (Neet Mohan) travel pictures but won't be able to join him after spending all her savings on international calls to him. Rooting for young love, Robyn (Amanda Henderson) offers to loan Gem the money to travel.
Sport may delay or postpone this edition of Casualty.
---

Casualty is back on BBC One this evening.