Telly Today: Monday July 8th highlights. Gardening, Scottish drama and Tory party blues.

One to Watch: River City, BBC Scotland Channel at 10pm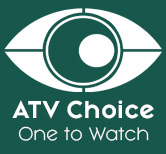 Suspicious about Eve's growing interest in her patient Lou, nurse Maggie does some digging. Piecing together information, Maggie confronts Eve – who is forced to admit she's Lou's biological mother. Eve begs Maggie to help her get close to Lou but her plans are scuppered when her wayward son,
Dylan, arrives in Shieldinch.
Unhappy Dylan has thrown away his university studies to party, Eve tells Dylan to pack his bags and leave. As tensions mount between Eve and Dylan, Lou inadvertently plays peacemaker between the warring mother and son, oblivious she's related to them both.
Elsewhere, as the wedding pressures continue to mount, Dougie feels cornered into fast-tracking his scam to steal money from an unsuspecting Suzie. Claiming that it's Suzie he wants to be with, not Scarlett, Dougie manipulates her into thinking they have a future together in Tuscany. All they need is the money to fund their new life in the sun – Suzie's money.
Worried the fostering panel will think he's too old, AJ's problems worsen when a newspaper headline suggests he's homophobic. Desperate to show Ellie he's liberal and open-minded, AJ decides to host a Pride party in the Oyster café.
River City is repeated on Tuesdays on BBC One Scotland.

Dispatches: Battle for the Tory Party, Channel 4 at 8pm
The Conservative leadership contest is underway and the next British Prime Minister will not be chosen by parliamentarians or the wider public. Instead around 160,000 Party members will likely get to decide who will lead Britain through one of the most turbulent periods in modern history.
The Conservative Party have been known to deal swiftly with internal crisis. But this contest plays out at a time when the Party is bitterly divided and under fire from the newly formed Brexit Party. It is a critical time for the Conservatives' future. It's leaderless and vulnerable, and what happens next will dictate the fortunes of the country.
But the leadership contest is just the public-facing part of the battle to take control of the Conservative Party. Channel 4 News Political Editor Gary Gibbon investigates, asking: along with Party members, what other players behind the scenes are looking to mould and shape the Conservatives' priorities? What do they stand to gain? Is the system to decide who is the next potential leader as transparent as it should be and what does that mean for you?
---
Love Your Garden, ITV at 8pm
Alan Titchmarsh and the team come to the rescue of the inspirational Chan family in Manchester, whose much-needed garden has become a no go area.
David Domoney shows us how to make a tired old deck look as good as new, Frances Tophill explains how to get the best from your garden no matter the soil type, and Katie Rushworth demonstrates how to create a stunning, seasonal display using lilies.