Telly Today: Tuesday 9th July and we're back in the Holby City Hospital.

One to Watch: Holby City, BBC One (England, Wales and NI) at 8pm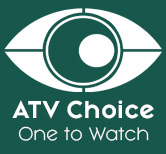 Determined to put his troubles behind him Cameron (Nic Jackman) tries to prove himself to Kian (Ramin Karimloo). When the pair clash over teaching methods, Evan (Jack Ryder) steps in and manipulates the situation…
Xavier (Marcus Griffiths) is frustrated that Donna (Jaye Jacobs) still isn't speaking to him. Could being locked in the basement with Scary Sue (Angela Lonsdale) provide the answers to his relationship woes?
Hanssen (Guy Henry) has a busy day ahead. With an overly emotional Carole (Julia Deakin) popping up to see him throughout the day, will Hanssen get to the bottom of what's plaguing her?
River City is repeated on Tuesdays on BBC One Scotland during the Holby City Slot.