Telly Today: Thursday 11th July takes us to sleep problems.

One to Watch: Why Can't We Sleep?, ITV, STV and UTV at 9pm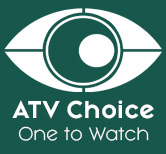 Ranvir Singh presents this one-off documentary about sleep deprivation for ITV.
This MultiStory Media production investigates why so many people in Britain are struggling to get a good night's sleep.
It is estimated about a third of adults in the UK aren't getting enough sleep, and that's having a dramatic impact on the nation's health – with some experts describing it as a public health crisis. 
This programme explores the reasons behind this trend, and also looks at how devastating a lack of sleep can be for our bodies. Problem sleepers also visit one of the world's leading sleep research centres to find out if their issues can finally be cured.

Ranvir Singh asks why the nation is having sleep problems, tonight on ITV.