Best on the Box: Highlights for Sunday 14th July see us head to Beecham House.

One to Watch: Beecham House, ITV, STV and UTV at 9pm
Tom Bateman, Lesley Nicol, Gregory Fitoussi, Adil Ray, Marc Warren, Pallavi Sharda, Dakota Blue Richards, Viveik Kalra, Shriya Pilgaonkar, Leo Suter and Bessie Carter star in ITV's latest drama Beecham House.
Set on the cusp of the 19th century in Delhi before the British ruled in that region, the drama depicts the fortunes of the residents of Beecham House, an imposing mansion surrounded by acres of exotic woods and pristine lawns.
In tonight's fifth episode John is shocked to discover that Margaret has left Delhi. Determined to go after her he is stopped in his tracks by Ram Lal who reveals the truth about Chanchal and Daniel's relationship. Daniel has been summoned back to the Company and he is intent on leaving. An angry John tells him that Chanchal is pregnant. He shirks any responsibility. The brothers come to blows in front of the entire household and the secret around the pregnancy is exposed.
Servants, Henrietta and Violet are shocked by the news. But there is worse to come as Castillon bursts into Beecham House. He accuses John of theft and arrests him for stealing the Agra Diamond from the Royal Emperor's household. John pleads his innocence but is thrown in jail by the Emperor for refusing to reveal his accomplice. Daniel's suspicions about Samuel increase when he follows him through the Delhi docks and market to the Red Fort.
Samuel is clearly up to no good. The shock of John's arrest forces Chandrika to leave. Daniel now takes charge of the household and finally steps up to his responsibility of fighting for the return of his brother. In a race against time Ram Lal, John's loyal servant, rushes to find Margaret and tell her the news. Can anyone save John from this false accusation or is he fated to spend the rest of his days in jail? 
More drama tonight on ITV at 9pm in Beecham House.

Poldark, BBC One at 9pm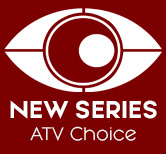 The Poldarks look forward to life together in peace, but a plea from Ross's old Army Colonel, Ned Despard (Vincent Regan), compels him to the capital in this the first of fifth and final series.
As Demelza (Eleanor Tomlinson) manages their affairs in Cornwall she encounters disenchantment and a new opponent, Tess (Sofia Oxenham). George (Jack Farthing) meanwhile struggles to engage with the world after Elizabeth's death and it falls to Cary (Pip Torrens) to expand the family empire – as Valentine (Woody Norman) struggles to find his place within it.
Arriving in London, Ross (Aidan Turner) finds a city gripped with paranoia, and is determined to save Ned from the conspiracy that imprisoned him. George enters into an alliance with the merchant behind Ned's imprisonment, Ralph Hanson (Peter Sullivan), whose business is in upholding the slave trade. Meanwhile, Geoffrey Charles (Freddie Wise) decides to follow in Ross's footsteps and enter the military – but also finds himself drawn to Cecily Hanson (Lily Dodsworth-Evans), Ralph's daughter.
As George's grief leads the Warleggans into uncharted and worrying territory, Ross discovers a grave plot and is urged to heroism, while Demelza is forced into action herself back at home.
---
Great British Car Journey's, Channel 4 at 7pm
It's the middle of summer which gives us all those moments called 'a chance to see again' or more commonly described as 'a repeat'. Tonight there's 'a chance to see again' this series that takes Christopher Timothy and Peter Davison, stars of the classic Beeb period drama All Creatures Great and Small, and friends of 40 years, back to the 1930s to relive the golden age of motoring.
Getting behind the wheel of a Morgan 4/4, the world's oldest production car, they stick two fingers up to sat navs and set out on a series of journeys along Britain's most beautiful vintage roads. Taking inspiration from old travel guides of the day and meeting up with passionate petrolheads keeping our motoring heritage alive, they experience the thrills of the era that Britain first fell in love with the car and when the open road led to adventure and exploration.
Peter and Chris set out from London to motor down the entire length of the A30, which was originally an 18th-century coach road, and which runs for nearly 300 miles through ever-changing English countryside to Cornwall and Land's End. Along the way they recreate Britain's first recorded car journey in a 1900 Georges Richard, climb about one the UK's first haulage trucks and recreate the roadside picnics of Peter's youth. 
---
Josephine Baker: The Story of an Awakening, Sky Arts at 10pm
How did a poor little black girl from Missouri become the Queen of Paris? This is the fabulous story of the first black superstar, Josephine Baker.
Through rare and unprecedented archives this documentary follows Josephine's fascinating fifty-year-long headline-grabbing career, from being the first African-American to star in a major motion picture, to renouncing her US citizenship and aiding the French Resistance during World War II.
Eventually returning to the US, the battle for Civil Rights became her own; she was the only woman who spoke on stage beside Martin Luther King during the famous March in Washington. This is the journey of a superstar's awakening from the "banana dancer" to a humanist fighter. But can fame change the world?
Poldark returns to BBC One.