Telly Today: Summer choice for Monday 15th July sees us head to the moon with the BBC.

One to Watch: Stargazing – Moon Landing Special, BBC Two at 9pm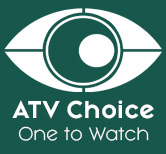 On the 16th of July 1969, Neil Armstrong, Buzz Aldrin and Michael Collins blasted off from Cape Canaveral aboard their Apollo 11 spacecraft – and a few days later made history as Neil and Buzz became the first humans to land on the Moon.
Today Cape Canaveral Spaceport is the busiest in America. Made up of Kennedy Space Centre and a US Air Force base, it launches satellites into orbit and sends space probes to explore the solar system. Since the Space Shuttle retired in 2011 no people have blasted off from here – but that is about to change.
Brian and Dara explore the top of Launch Tower 41. It has just been refitted to allow astronauts to board a brand new spacecraft – the Starliner – and meet Dane Drefke, who is in control of the launch tower while the astronauts complete their final preparations before they fly into space.
Brian and Dara meet with Apollo 16 Astronaut Charlie Duke to find out what it was like to ride on Saturn V, the rocket that launched astronauts on their journey towards the Moon – and the most powerful ever built. Duke recalls talking to the Apollo 11 crew from Mission Control as he guided them to the lunar surface and reveals what it was like to walk on the Moon three years later, when he went there as part of the Apollo 16 crew. 
Space shuttle Astronaut Nicole Stott gives Dara and Brian a tour of the Atlantis Space Shuttle she flew on and explains how this unique vehicle helped build the International Space Station. Plus Brian gets to drive one of a fleet of autonomous robots being built at Kennedy Space Centre to mine the Moon's surface to help build a human habitat on the Moon.
Dr Kevin Fong travels to NASA's Stennis base in Mississippi to witness a 'hot fire' engine test for a new rocket that will one day take astronauts back the Moon. The RS-25 engines are second hand, previously used on the Space Shuttle. For their new role they need to be tested to see if they can run higher than their previous maximum thrust. Kevin also tries the latest in spacewalk training with ARGOS – a computer-controlled system of ropes and pulleys that can cancel out the effect of gravity. Plus he visits the space food kitchen at Johnson Space Centre to see how food for astronauts is prepared to be as tasty and nutritious as possible for long space flights.
Dr Hannah Fry meets astronaut Sunita Williams, who will be one of the first to fly the new Starliner spacecraft. Hannah gets to take the controls for herself as she attempts to dock the spacecraft in one of its training modules. Hannah also travels to California to see the final stages of construction of the next Mars Rover. Due to fly to the Red Planet in 2020, it will look for evidence for life. Hannah also takes a prototype Mars buggy for a spin – a 12-wheeled vehicle which is being designed to allow future astronauts to travel far and wide across the surface of Mars.