Telly Today: Summer choice for Friday July 19th.

One to Watch: The Lateish Show, Channel 4 at 10pm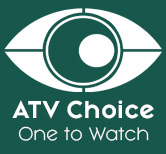 Following in the televisual footsteps of shows such as Friday Night Live!, Viva Cabaret and The Jack Docherty Show, Mo Gilligan is bringing late-ish night fun back to UK screens.
Hosted, written and created by the award-winning comedian Gilligan Channel 4 have tasked him to put the fun back into Friday nights.
Get ready for a raucous night where everyone's a guest. Funny, fresh, and late…ish. Each week Mo is joined in the studio by an array of famous faces and the great British public. Mo chats to celebs and the audience alike as everyone is a VIP on The Lateish Show.
There's iconic studio games where viewers at home will have a chance to win prizes. There's unexpected music performances everywhere from bingo halls to high street restaurants, and Mo's trademark character sketches, supersized.
Joining Mo in the first episode are Steve Coogan, Jessie J, Asim Chaudhry and special guest Tyson Fury. The series will run on Channel 4 for a total of six episodes across this initial outing.
Jessie J is a guest on the first edition of The Lateish Show.

---