Best on the Box: July 21st brings us Poldark, the last visit to Beecham House, a trip to the Yorkshire Dales and drama on the RMS Queen Mary.

One to Watch: Poldark, BBC One at 9pm
The final series continues with the second episode this evening on BBC One. Demelza (Eleanor Tomlinson) and the children join Ross (Aidan Turner) in London, but his dogged determination to vindicate Ned sees them caught up in a dangerous web.
An ennobled George (Jack Farthing) pursues the fruits of his new alliance, but his lingering grief has unexpected consequences. As Ned (Vincent Regan) confronts the man responsible for his downfall, Demelza fears they are entangled with forces they cannot overcome. Meanwhile Dwight's (Luke Norris) finds his areas of expertise have placed him and his friends on dangerous ground.
Drake (Harry Richardson) and Morwenna (Ellise Chappell) make tentative progress in their affections, as Valentine's spirit grows wilful in neglect, and Geoffrey Charles (Freddie Wise) learns he must tread carefully if he's to gain Cecily's father's favour.
As Sam (Tom York) becomes a target of Tess's machinations, a figure from Ned's Honduran past may hold the key to clearing his name. Ross's party face unexpected complications in championing Ned's cause however, and Ross find himself in a compromising situation – one that will shadow him wherever he goes.
The Yorkshire Dales, Channel 4 at 5.35pm
This series explores what it is like to live and work in England's biggest expanse of protected countryside – in the national parks of the Lake District and the Yorkshire Dales.
At Bleak Bank Farm in the Dales, the Dawson family prepare for their most critical week of the year and the annual sale of their lambs at auction.
The episode also follows the hound trail, a little-known Cumbrian sport where hounds race around the natural bowl of Buttermere. There's also ultra running up Helvellyn in the Lakes; while the residents of Barbon in the Dales await the arrival of high-speed broadband.
---
Beecham House, ITV, STV and UTV at 9pm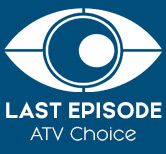 John is thrown a life line by his surprise visitor but is warned to be patient. He knows he has been betrayed and spends the hours in his cell recalling events of the past few months to work out the identity of the betrayer.
Armed with the truth about the diamond, Daniel and Margaret try to send a message to the Emperor. When Margaret sees Kalyan arrive in Delhi with Chandrika she senses an opportunity. Finally discovering the truth about John's accomplice, the Emperor realises his reign must come to an end if his kingdom is to have a future and gives up the throne to Akbar. Samuel sees his plans lying in ruins and is forced to make a desperate escape.
John makes an emotional return to Beecham house and is reunited with Margaret. But just as John seems finally set to achieve his dreams, he is about to lose the one thing he holds most dear in his life. He returns to discover, Ram Lal in a pool of blood. His house has been attacked but what has happened?
---
S.W.A.T – S.O.S., Sky One at 9pm
The second series continues with the fifth edition this evening and in an episode filmed upon the historic ocean liner RMS Queen Mary, Hondo and Lina go undercover.
The pair are 'in disguise' to infiltrate and take back a cruise ship that's under siege by drug smugglers who will execute passengers if they detect police on board. Also, Street enters the SWAT Training Academy and finds the competition fiercer than he expected, with the applicants all vying for the one SWAT position available for the year.
---