Telly Today: A selection of TV highlights for Tuesday September 3rd 2019.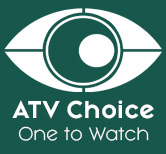 One to Watch: Inside the Tower of London, Channel 5 at 9.15pm
Channel 5 continues to bring us programmes of merit and documentaries of interest as they move away from their 'Big Brother low-brow' image.
Tonight the Tower of London series continues with its third episode in the eight part second season. Once more cameras go beyond what the public see to bring facinating stories from the tower and its staff.
It's the first day at work for the new tower director Brigadier Andrew Jackson. Stateside president Donald Trump is due to arrive in the UK and this coincides with the longest gun salute in living memory. It will also be the first time Brigadier Jackson will be seen in public in his new role, hoping everything goes to plan.
Historic Royal Palaces curator Eleri Lynn goes in search of a rare treasure once kept at the tower, the last surviving dress of Queen Elizabeth I. Elsewhere Bridget Cifford, keeper of the tower armouries, explores the luxurious and extragvagant golden amour of King Charles I. 
Holby City, BBC One (Excluding Scotland) at 8pm
In the midst of a storm that's engulfing Holby, Jac (Rosie Marcel) must confront her past rival Faye (Patsy Kensit). As tempers flare, Jac is rocked when the love of her life Joseph (Luke Roberts) returns.
Sacha (Bob Barrett) deals with a grieving family who don't see eye to eye on organ donation. Can he bring them together to reach a decision before it's too late?
Fighter Pilot: The Real Top Gun, ITV, STV and UTV at 9pm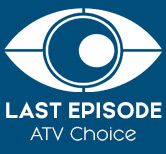 In the series finale, three students at Britain's very own Top Gun academy find out which of them, if any, can pass their concluding aerial combat and mission tests and ultimately be selected to fly the new F35 Lightning fighter jet.
The school's only female student, Danners, has an injury which could threaten her participation in the course, after injuring her back playing squash while young dad Andy and former windsurf instructor Sedge face the most complex flight of their lives – a full mission, which is their final hurdle to becoming fighter pilots by graduating from RAF Valley.
Meanwhilepilot Liam, who has already been selected to fly the F35, must learn to perfectly refuel the craft in midair using a floating probe from another plane. If he breaks anything and creates debris, it could be sucked into the engine leading to a fatal crash.
The South Bank Show – Originals, Sky Arts at 10.30pm
If you fancy something a little more highbrow than anything ITV can offer then head over to Sky Arts where former ITV culture series The South Bank Show continues to thrive. In this classic outing a former London Weekend Television episode from the eighties is revisited.
This Melvyn Bragg, as always, hosted programme looks at Arthur Miller. The LWT edition aired originally to coincide with the premiere of Miller's new play The American Clock which received its Broadway debut in 1980.
In a wide-ranging interview interspersed with specially filmed excerpts from The American Clock and Death of a Salesman, Miller talks about the poverty he encountered during his childhood in his native Harlem, New York

---