Telly Today: Midweek television highlights for September 4th including a Big Hospital Experiment, more Grand Designs and Anna Friel, Sinead Keenan and Rosalind Eleazar remain in Deep Water.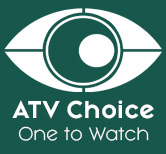 One to Watch: The Big Hospital Experiment, BBC Two at 9pm
Take a group of 14 young volunteers aged 18 to 24, place them into the NHS, and see if they can make a real difference to both patients and staff alike…
This four-part documentary series – inspired by a social care programme in Germany – follows 14 young people as they're put to work on the wards at the Royal Derby Hospital.
It could be a life-changing experience for the young volunteers, who will be thrown in at the deep end, looking after patients and assisting staff as they go about treating patients in the maternity wards, A&E, paediatrics, elderly care and everything in between.
But the volunteers won't be parachuted into the wards completely unaware. Before they are allowed near the patients, it's the job of Clinical Educator Andy to train them-  and as he observes: "It's a big job, I'm very nervous. They could kill somebody."
Senior nurses and sisters guide the volunteers through the intricacies of hospital life as they face the most gruelling weeks of their lives. Could it be that these young people can help lighten the load of our NHS staff? How will they cope with the blood, sweat and tears of hospital life? And will the brave leap of faith made by hospital bosses prove to be a success?
Deep Water, ITV, STV and UTV at 9pm
Multi-award winning actresses Anna Friel, Sinead Keenan and Rosalind Eleazar currently are starring in gripping, emotional thriller, Deep Water. Tonight the fourth episode, of six, airs on ITV and set against the beautiful and imposing backdrop of the Lake District, harassed, running late for the school trip, Lisa sees Kate approaching a holiday cottage and meeting an unexpected holiday guest. With no time to think, Lisa races to the coach for the trip where Roz is arriving with Abby, who is still unaware that her parents have split up.
Lisa can't get close enough to Kate to ask her what's been going on, and watches in shock as Kate continues to play the role of the tragic mother of a missing daughter. The tensions amidst the parents feed into the children and Sam "helps" Fergus with an extra push on the high ropes, as all the mums watch in horror. Then, just as Lisa begins to confront Kate, Fergus has an unexplained seizure.
Roz returns from the school trip and is forced to tell Abby that Winston has moved out. Joanne steps in to help mend the gap between mother and daughter. Roz drives through the night to treat an out of hours patient at his home but quickly realises she's walked into a dangerous trap.
Grand Designs, Channel 4 at 9pm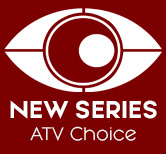 The iconic property show returns for a new series.
It's a particularly brave or foolhardy person who even thinks about building a new house right on top of a sheer cliff, 100 feet above crashing seas and jagged rocks. But that's exactly what former structural engineer Andy Stakes and textile industry expert Jeanette Hardy are planning to do on the west coast of Scotland.
They want to spend 250,000 thousand pounds on a two-bedroom, glass-fronted, earth-sheltered home for themselves and their two beloved Newfoundland dogs. Construction on such an exposed site, just feet from the cliff edge, is fraught with danger. Whilst Jeanette travels abroad for work, Andy is left in charge of the build.
In the face of gale force winds and pounding rain, Andy and a small team must battle to piece together this dramatic viewing box of a home out of industrial materials such as concrete and steel.
Regardless of extreme weather, budget overruns, schedule delays and an unexpected emotional shock, it's a major last minute design change that begs the biggest question: even if Andy finishes the house, will Jeanette actually like it?
The Spy, now streaming on Netflix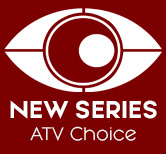 The Spy is inspired by the real-life story of former Mossad agent, Eli Cohen, who successfully goes undercover in Syria in the early 1960s. Cohen becomes close enough to ambitious military leaders and their rich friends to earn a game-changing level of trust about Syria's biggest anti-Israel secret initiatives.
The series stars Sacha Baron Cohen as Eli Cohen, a man who wants nothing more than to be of service to his country, but he does his job so well that he finds it hard to strip off his double identity.
Noah Emmerich plays Dan Peleg, Eli's Mossad handler who tires to ease his own guilt over the sacrifices Eli makes, Hadar Ratzon Rotem portrays Eli's wife, Nadia, who is left to raise their family on her own and knows something isn't right about her husband's government job, and Waleed Zuaiter plays Amin Al-Hafz, a military officer who thinks he's found the perfect ally in the undercover Cohen.

---