Telly Today: TV picks for Friday September 6th, including a comedy visit to Scarborough.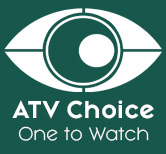 One to Watch: The Rob Rinder Show, Channel 4 at 10pm
The Rob Rinder Show sees Rinder cast his perceptive eye as he gives his authored and no nonsense take on current events. Mixing his razor-sharp legal mind and hilarious hot takes, Rob satirically dissects what exactly is going on with the world today and searching for the elusive things that might make Britain a better place.
Accompanied by a host of celebrity guests, the 'ITV Judge' delves deep into current news stories, viral trends and talking points aplenty. Well-known for his uncompromising opinions, the series also puts Rob in fish-out-of-water scenarios, taking on other worlds outside his usual comfort zone and experiencing conflicting perceptions.
The Rob Rinder Show tonight welcomes as guests for his second episode fellow ITV Daytime star Lorraine Kelly, former Newsnight host Jeremy Paxman and comedian Jason Manford.

Scarborough, BBC One at 9.30pm
Writer Derren Litten has traded Benidorm in for Scarborough in his latest comedy series which sees him return to BBC One screens after a decade over on ITV.
Episode one is entitled The Unfavourable Death Of Mrs Bookham and stars among others Catherine Tyldesley and Jason Manford.
A week has passed since a devastated Karen caught Mike drunkenly kissing another woman at the back of a Scarborough seafront crab stall and she is still avoiding his calls. It's only when they bump into each other at their regular Friday karaoke night that Mike finally has a chance to explain. But will Karen forgive him or is their relationship over forever?
Meanwhile at Geraldine's hair salon there's trouble brewing when one of the regular clients Mrs Bookham goes missing and the police are called. Its only when all the excitement is over that Geraldine has a confession to make to Karen.
Celebrity 5 Go Motor-homing: Back on the Road, Channel 5 at 10pm
It's the second episode in this five-part series that once more has sent some of our entertainment national treasures off on the road.
Over the past few series Channel 5 has sent star names on holiday all over Europe persuading them to live in tents, barges, caravans and various other unusual forms of accommodation.
This latest series 'Back on the Road' sees a revisit of the 2017 motorhome adventure of celebrities Leslie Joseph, Don Warrington, Melvyn Hayes, Nick Heyward and Cleo Rocos. These darlings of 1970s and 80s music and television were sent to enjoy the Welsh countryside.
Now we're taking a look back in this companion series with highlights including Rising Damp star Don getting the mobile holiday home stuck in a field.
Lethal Weapon, ITV, STV and UTV at 9pm
The hit stateside series Lethal Weapon continues tonight on ITV with its third and final series. The third series has seen the arrival of new character Wesley Cole played by Seann William Scott. Wesley is a former international CIA operative who has been everywhere and seen everything.
Murtaugh, played by Damon Wayans, continues to work a crime-ridden beat in modern-day Los Angeles and navigate his work life with his home life.  His wife Trish, Keesha Sharp, and two children, Roger Jr and Riana put up with his lethal lifestyle.
In this edition, episode seven of the fifteen, Murtaugh turns to Tom Barnes for help on a high-stakes cartel case. Meanwhile, Roger and Trish meet Natalie and Maya for the first time. And tensions mount between Bailey and "The Gute" as the new partners begin to work together.

---