Best on the Box highlights for Sunday 8th September.

One to Watch: Sanditon, ITV, UTV and STV at 9pm
Inspired by Jane Austen's unfinished final novel, Sanditon is a compelling depiction of a developing Regency seaside town at the forefront of the great social and economic changes of the age. When a carriage accident introduces the young Charlotte Heywood to the Parker family, she embarks on a journey from the only home she has ever known to the seaside idyll of Sanditon.
Carried along by the enthusiasm of entrepreneur Tom Parker for the development of the once small fishing village into a fashionable seaside resort, Charlotte quickly finds herself at the heart of a diverse and unexpected community. From the direct but miserly Lady Denham, on whose fortune the Sanditon project relies, to the bitter fight between the numerous relatives hoping to inherit Lady Denham's money, Charlotte quickly discovers that not everyone is as they first appear.
With the arrival of a wealthy mixed race heiress, and a succession of hypochondriacs seeking saltwater 'cures' flooding in, Charlotte must learn for the first time to navigate the complex social structures evident in the town. 
In the third episode of the series tonight Charlotte sets out to avoid Sidney, until a serious accident forces them together and to reappraise each other.  When Tom brings a new doctor to the town, he and Lady Denham clash and Clara makes a bold move in her bid to outplay Sir Edward and Esther.
Virtual Sex, Channel 4 at 10pm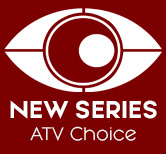 New series in which comedian and filmmaker Jamali Maddix meets extraordinary characters making a living in the digital era – from online sex workers to bitcoin millionaires and children supporting their whole families by uploading viral content.
In this first episode, Jamali travels to the US where he meets a new breed of porn star: the cammers, who perform directly for their clients via their laptops. He visits a camming studio in Las Vegas where 30 women between the ages of 18 and 60 work round the clock, offering a range of services from simple friendship, to incest fantasies.
Jamali also experiences the growing world of bespoke porn – where clients pay to produce and star in their own adult movies. He's invited to a shoot involving one performer being 'mummified', and watches as she is sealed into a plaster of Paris entire body cast.
Finally, he glimpses the future at a studio manufacturing virtual reality porn, where avatars interact with clients in 3D.
---
Vagabond, now streaming on Netflix
Vagabond is a story about a stuntman Cha Dal-geon, played by Lee Seung-gi, who gets involved in a tragic airplane crash and ends up discovering a national corruption scandal in the process.
Bae Suzy plays Go Hae-ri, the oldest daughter of a deceased marine, who decides to work for the National Intelligence Service as a secret ops agent in order to support her mom and younger siblings, although all she wanted to do is to become a civil servant.
---
Peaky Blinders, BBC One at 9pm
The ever extensive information from BBC Press Office concerning the drama reads 'Tommy (Cillian Murphy) agrees to dangerous new partnerships when a golden opportunity presents itself.' With the added extra information, 'and a Shelby party promises fireworks.'
Reads like a 1970s TV Times listing.
---